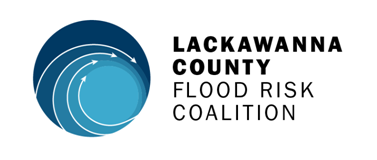 Are you flood-ready?
Flooding can happen anywhere, at any time, and it can happen fast. In Lackawanna County, hundreds of residents live in high-risk flood areas—many without realizing just how damaging floodwaters can be. For the past several years, the Federal Emergency Management Agency (FEMA) has been working with Lackawanna County to update flood risk maps that are not only easier to access but will provide current data on flood risk and how much protection levees provide to communities.
To protect our homes, loved ones, and community, all of us need to understand our own level of flood risk and what we can do to reduce it.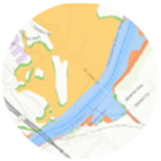 Know your flood risk.
Flood risk changes over time due to weather patterns and land development. That's why FEMA is updating the flood maps in Lackawanna County with the latest data to better show our risk, as individual property owners and as a community, so we can take action.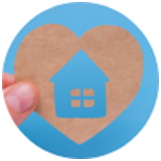 Insure your home.
Did you know?
Homeowners and renters insurance does not typically cover flood damage.
More than 20 percent of flood claims come from property outside of the high-risk area.
Just one inch of water can cause $25,000 in damage.
While no home is completely safe from flooding, flood insurance can be the difference between recovery or financial devastation.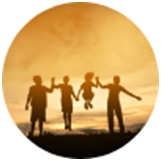 Get ready.
There are things you can do, both big and small, to lower your property's risk and reduce any damage from flooding. Remember: for every $1 spent on mitigation, $6 is saved in future disaster costs.
           Find out how you can become flood-ready today:
Community Voices
Whether from hurricanes, heavy rains that swell rivers, or stormwater systems that overflow, most of us in Lackawanna County have experienced flooding. During the 2018 La Festa Italiana in Scranton, Pennsylvania, we asked residents to share their own experiences with flooding, tips for getting prepared, and thoughts on "living with water" in the future.
"Pay attention to the forecast. Just because you haven't had water, doesn't mean you're not going to."

—Bob Cetta, Resident and First Responder

Listen to our stories:
About the Lackawanna County Flood Risk Coalition
The Lackawanna County Flood Risk Coalition (LCFRC) is a network of individuals united by a shared commitment to encourage residents to understand their flood risk, adopt a proactive approach to address and mitigate against future natural disasters, and increase the county's long-term resilience. The LCFRC was established in April 2018 to ensure our community understands upcoming map changes and is involved in the process every step of the way.
LACKAWANNA FLOOD INSURANCE RATE MAPS (FIRMs) TIMELINE
| | |
| --- | --- |
| July 2011: | FEMA released Preliminary FIRMs |
| September 2011: | Held outreach meeting with Lackawanna County communities |
| August 2017: | FEMA released revisions to the Preliminary FIRMs |
| November 2017: | Held outreach meeting with Lackawanna County communities |
| April 2018: | Established Lackawanna County Flood Risk Coalition |
| December 2019: | Letter of final determination issued to Lackawanna County (this provides the final maps and gives communities 6 months to adopt the new maps in local ordinances) |
| June 2020 (tentative): | New FIRMs become effective. Properties with Federal mortgages that are newly mapped into the floodplain will be required to carry flood insurance. |
The preliminary FIRMs, which were released in 2011 and revised in August 2017, are the first digital FIRMs for Lackawanna County. These maps are a valuable resource for homeowners to assess their flood risk. Before these maps become effective in 2020, we want people to be prepared. The LCFRC was established to encourage community awareness and preparedness through proactive outreach and communication, so our community understands and can reduce its risk of flooding.
COALITION MEMBERS
NEWS
Press Release: "Lackawanna County Flood Risk Coalition Formed to Increase Flood Risk Awareness in Local Community"
JOIN
Want to join the Lackawanna County Flood Risk Coalition or learn more about upcoming events and opportunities? Submit your message below.
---
11,813 total views, 1 views today