---
Lackawanna County's educational opportunities satisfy every interest and skill set. The County offers twelve K-12 public school districts in addition to twenty-three private schools. Eighty percent of high school graduates further their education, and the average class size is 200 students.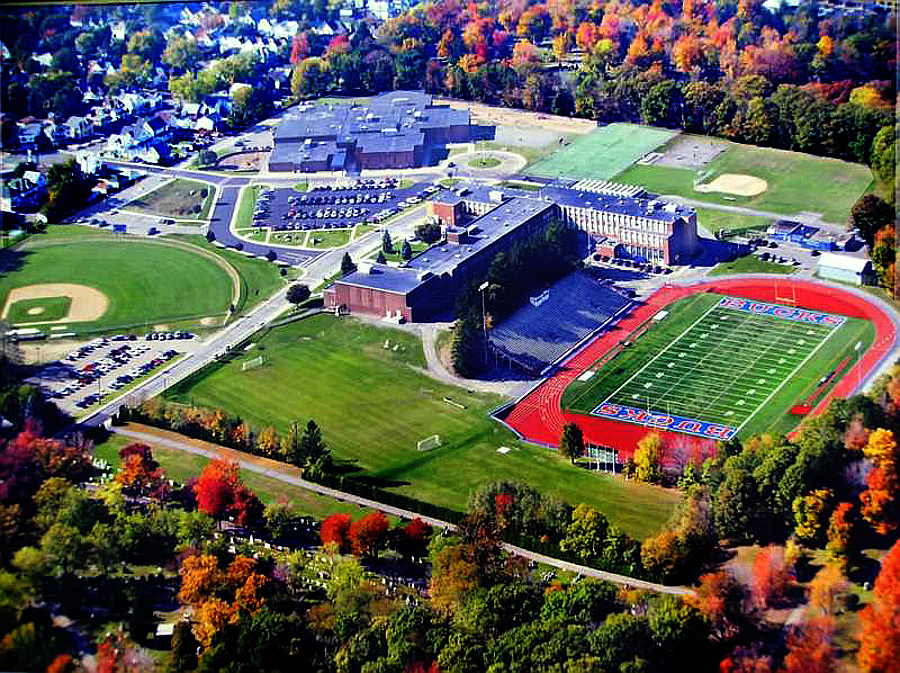 Eight post-secondary institutions are located in Lackawanna County and offer a diverse set of programs from world class research and medical studies to specializations in architecture and technical trades. Several of Lackawanna County's colleges and universities have teamed with regional industry to develop customized curriculums and work-study that transition into full-time employment at graduation. Our region's institutions train a workforce that is ready for any industry.
---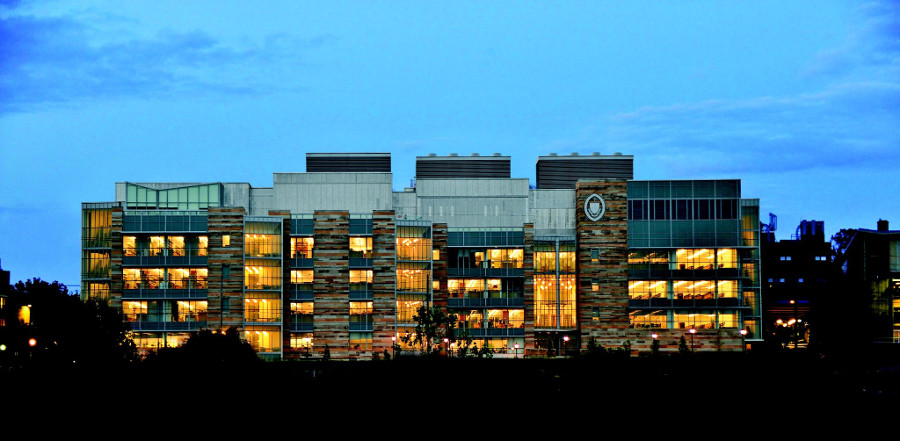 The University of Scranton is top-rated, Jesuit liberal arts university with total enrollment of nearly six thousand undergraduate and masters students. The University of Scranton is a linchpin of regional development and economic vitality. Student spending contributes $1.4 million per month to the local economy, and 1,749 jobs are directly or indirectly attributed to the University with one in ten Scranton residents as either a student, alumni, or employee of the University. Additionally, the University of Scranton's overall economic impact was $404 million during 2011-12 school year, and it has contributed a total of $5 billion locally since 1980.
---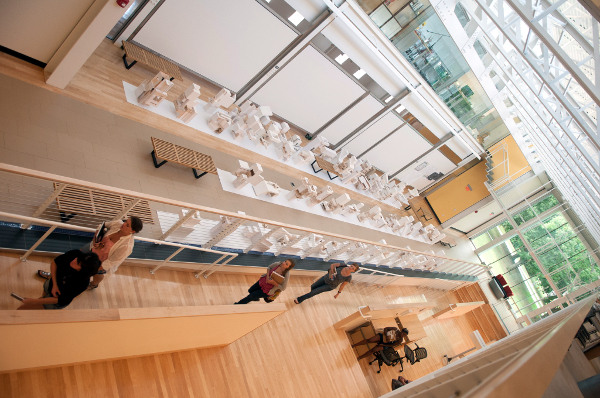 Marywood University is a Catholic liberal arts college located in Scranton with total enrollment of over 3,400 undergraduate and graduate students. Marywood's School of Architecture is the first of its kind in Northeast Pennsylvania.
---
Geisinger Commonwealth School of Medicine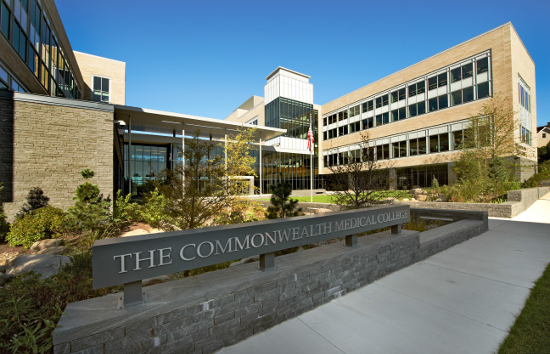 The Commonwealth Medical College is the first new allopathic medical school to open in Pennsylvania since the 1960s. TCMC represents a $105 million community investment, and its inaugural class graduated in 2013. According to Association of American Medical Colleges, over the next twenty years, TCMC is expected to create 1,000 new jobs that directly and indirectly support the school's operations, add $70 million annually to the local economy, and add 425 practicing physicians to Northeast Pennsylvania.
---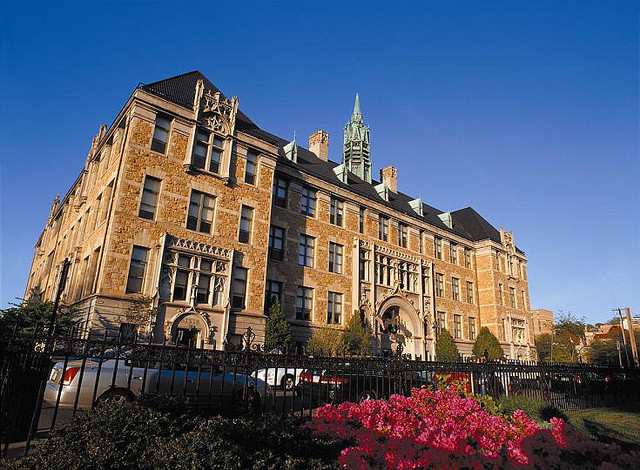 Lackawanna College is a private, accredited two-year college with total enrollment of fifteen hundred students. Lackawanna College partners with many local employers to develop curricula that provide students with a direct path to an associate degree and subsequent fulltime employment. These successful partnerships have resulted in the Allied Health Program and a School of Petroleum and Natural Gas in addition to a Continuing Education Department that works to train students looking to successfully re-enter the workforce.
---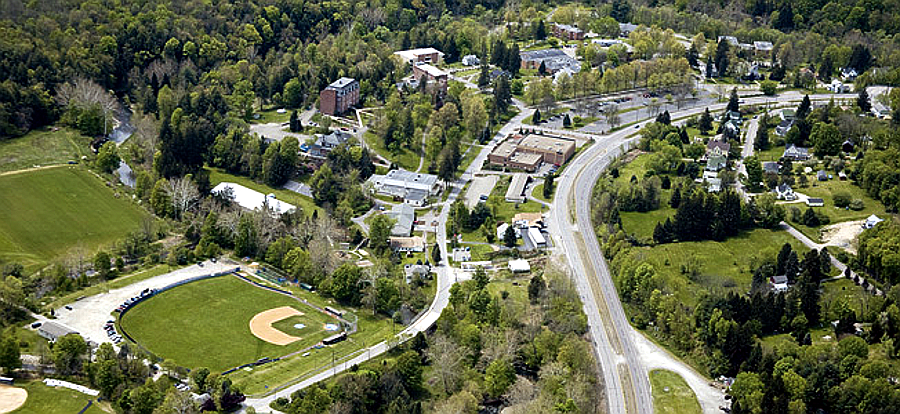 Keystone College is a fully-accredited liberal arts college located in LaPlume, PA. Keystone's student body is over 1,770, and it was the first higher educational institution in Northeast Pennsylvania. Today, Keystone is known for its breadth of bachelor and associate degree programs in addition to its Observatory and Chef's Table program which are popular among the public.
---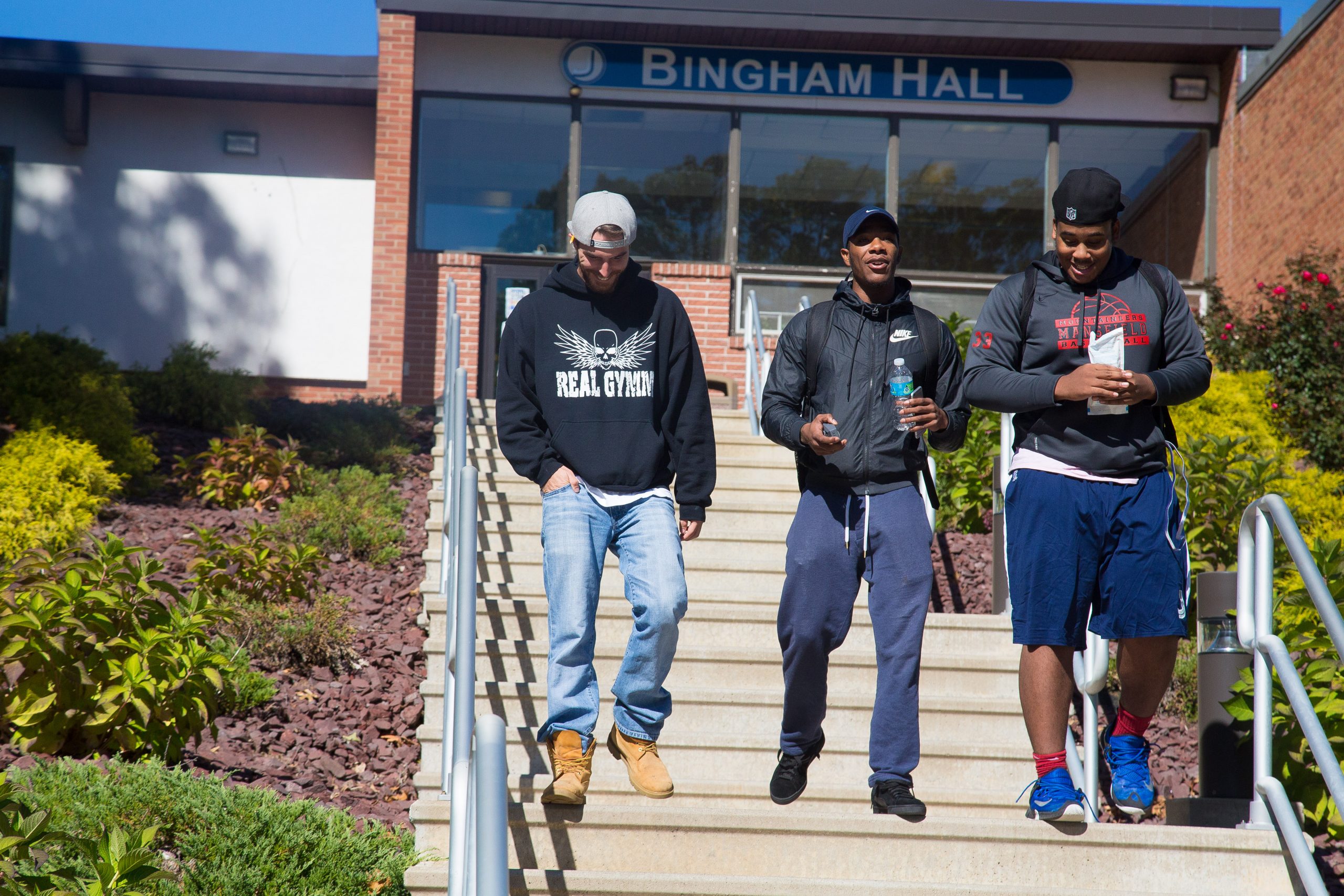 Johnson College provides real-world, hands-on learning in a caring environment and prepares graduates to enter into or advance in their careers. Johnson College degrees become essential careers. Johnson College was founded in 1912, and is now the region's premier technical college, offering 15 associate degree programs and 3 academic certificates. An emphasis on hands-on instruction is supported by a low student-to-teacher ratio. Located in Scranton on a 44-acre campus, the College is an accredited, private, non-profit, co-educational institution with a strong tradition of working with regional businesses and industry to ensure a skilled and qualified workforce.
---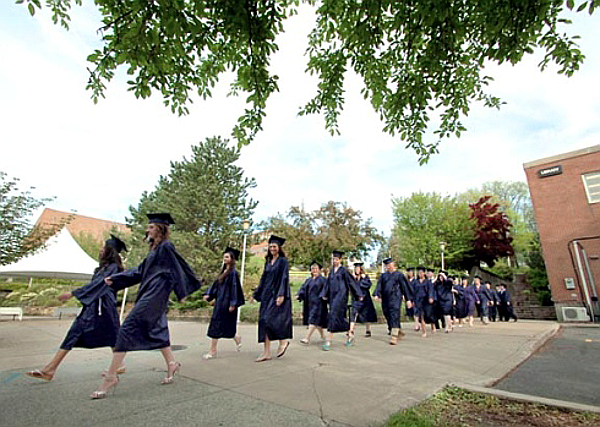 Penn State Scranton offers bachelor, associate, graduate and certificate programs instructed by high-quality Penn State faculty located in Lackawanna County. Penn State Worthington's total enrollment is thirteen hundred students, and this campus offers the first two years of a Penn State bachelor's degree in over 160 programs, a wide range of continuing education programs, and customized training programs for local employers.
---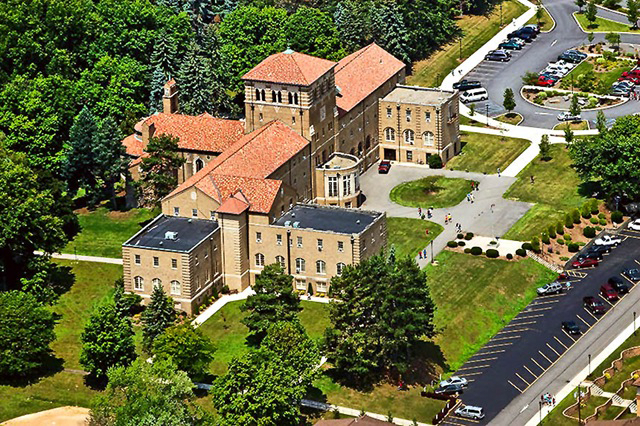 CSU is a private, Christian college that has propelled men and women into careers and ministry opportunities around the globe since 1932. God has blessed us with a rich past, and we look forward to welcoming you as an important part of our future.
---


In addition to Lackawanna County's educational institutions, PA Careerlink Lackawanna provides free workshops, classes, and seminars designed to help the unemployed successfully re-enter the workforce. The classes include resume writing, computer fundamentals, aptitude and interest assessments, job search workshops, GED classes, and ESL classes.
---
3,170 total views, 1 views today