Lackawanna County Roads and Bridges workers complete road widening project at Boulevard and Main Avenues in Dickson City.
The primary mission of Roads and Bridges is the prompt, efficient and economical repair and maintenance of existing county roads, bridges and rights-of-way. The department accomplishes this through well-planned activities, proper equipment, and skilled and dedicated employees.
Within this mission, Roads and Bridges responsibilities include pothole patching, milling and deep-patching operations in conjunction with LARP and county resurfacing contracts, rights-of-way mowing and tree trimming/removal/chipping, drainage ditch and storm water structure repair, cross and side drain repair and replacement, shoulder construction and repair, hydro seeding, preparation and oversight of proper winter anti skid application to all county roads, and bridge repair as needed.
Department personnel also respond to emergencies and natural and man-made disasters 24 hours a day, seven days a week, by removing roadway debris and obstructions, clearing storm-related debris from roadways, plowing and spreading salt during ice and snow events, and closing and barricading roads which have been determined to pose a danger to drive.
---
Temporary Bridge for the Old Plank Road #1 Bridge in Clifton Township

Wednesday, December 22, 2021
Lackawanna County has installed the temporary bridge for the Old Plank Road #1 bridge in Clifton Township.
It is officially open for use for all types of traffic –regular, emergency, police, and school busses.
---
Keystone Road Bridge in Clifton Township Closed Indefinitely
Wednesday, April 14, 2021
Roads & Bridges was on site to inspect the structure and closed it to heavy traffic.
The County engineers inspected the bridge and discovered that several beams were unstable and closed it indefinitely.
The school district and fire department were notified of the situation.
---
PennDot – Lackawanna County – Scranton Local Bridge Group Replacements
---
Roads and Bridges Department Improves County Infrastructure, Saves on Construction Costs
Several bridges that were damaged in the 2006 flooding have been replaced using $1.3 million in funds from the Federal Emergency Management Agency thanks to the diligence of the Lackawanna County Roads and Bridges Department. The bridges are the Lake Spangenburg Bridge in Jefferson Township, Bridge Lane in Newton Township and the Aston Mountain Road Bridge in Springbrook Township, according to Larry Lukasik, who oversees Roads and Bridges. Mr. Lukasik completed the paperwork for the federal Damage Survey Report, which allowed the county to collect the federal reimbursement.
Meanwhile, the county crew replaced the wood-deck Plank Road Bridge in Clifton Township in the summer of 2010l, Mr. Lukasik said. The in-house job saved taxpayers money on construction costs. In addition, the crew completed culvert bridge replacement on Howe Road and Kosinski Road in Madison Township, and repaired flood damage on Lee Road and Storm Road. Emergency flood repairs were also done on Quicktown Road.
The busy county crew completed a road widening and sidewalk installation project at the intersection of Boulevard Avenue and county-owned Main Avenue in Dickson City. Not only did the in-house project save money; it also helped beautify the area.
Currently, from its new home at 1280 Mid Valley Drive in Jessup, Roads and Bridges is working on the following bridge projects: Golf Club Road, Scott Road, Little League Road, Benton Road, Ball Road, and Fox and Hound Road. Paving projects that are underway include Loop Road; Main Avenue from the Dickson City/Olyphant line to the Mid Valley Hospital; Underwood Road in Throop; and Elmhurst Boulevard from Route 307 to the Roaring Brook Township line, which is being done in cooperation with the city of Scranton and Dunmore.
---
Administrative Contacts
---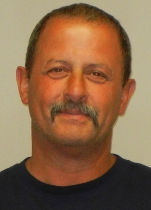 Larry Lukasik
Roads and Bridges Deputy Director
Phone: 570-496-7733
E-mail: [email protected]
6,653 total views, 1 views today