McDade Park | Aylesworth Park | Merli-Sarnoski Park | Covington Park | Coal Mine Tour
Bring your family for an action-packed day of fun at one of Lackawanna County's four county parks. We offer everything from free swimming and playing on fully handicapped accessible playground equipment through our Boundless Playground program to fishing, hiking and more!
---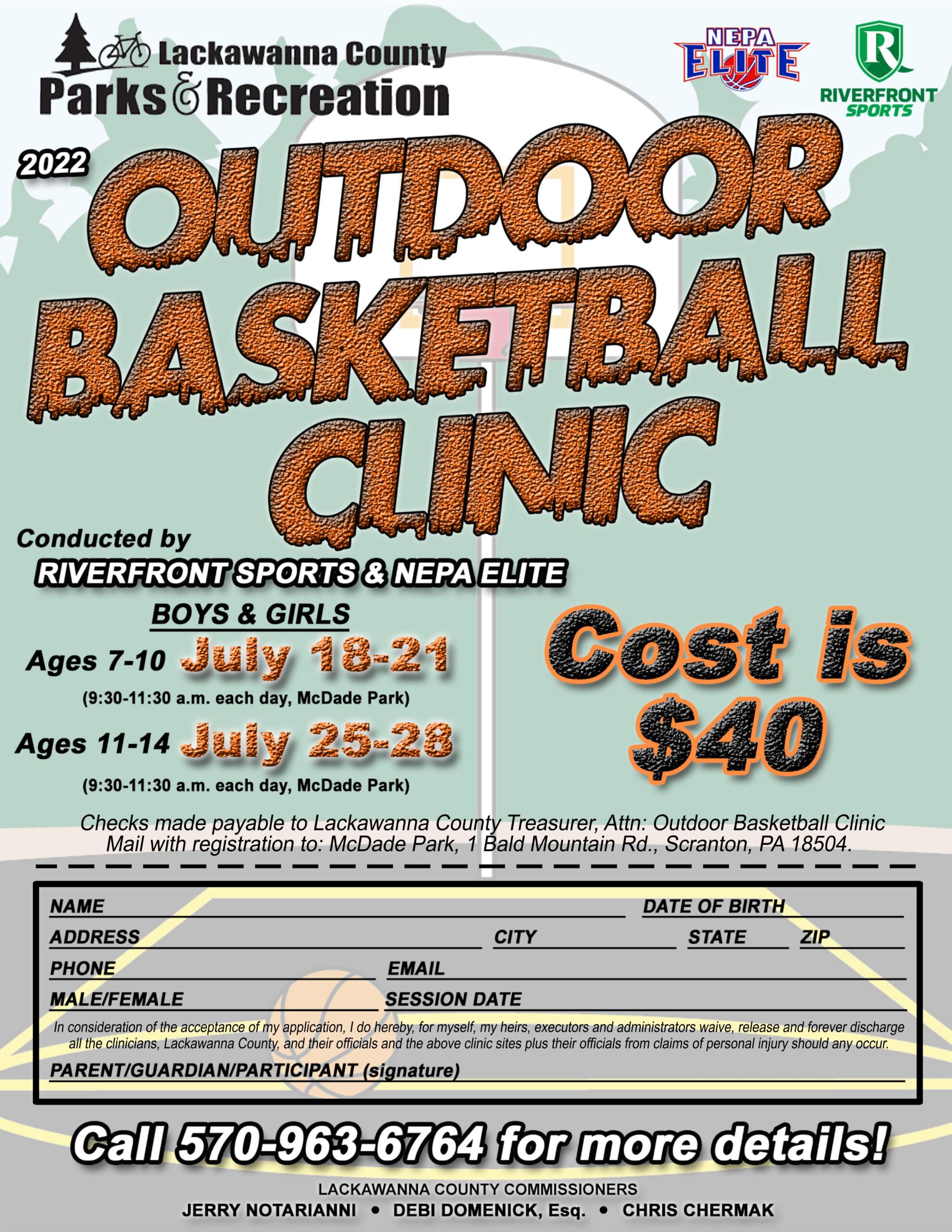 ---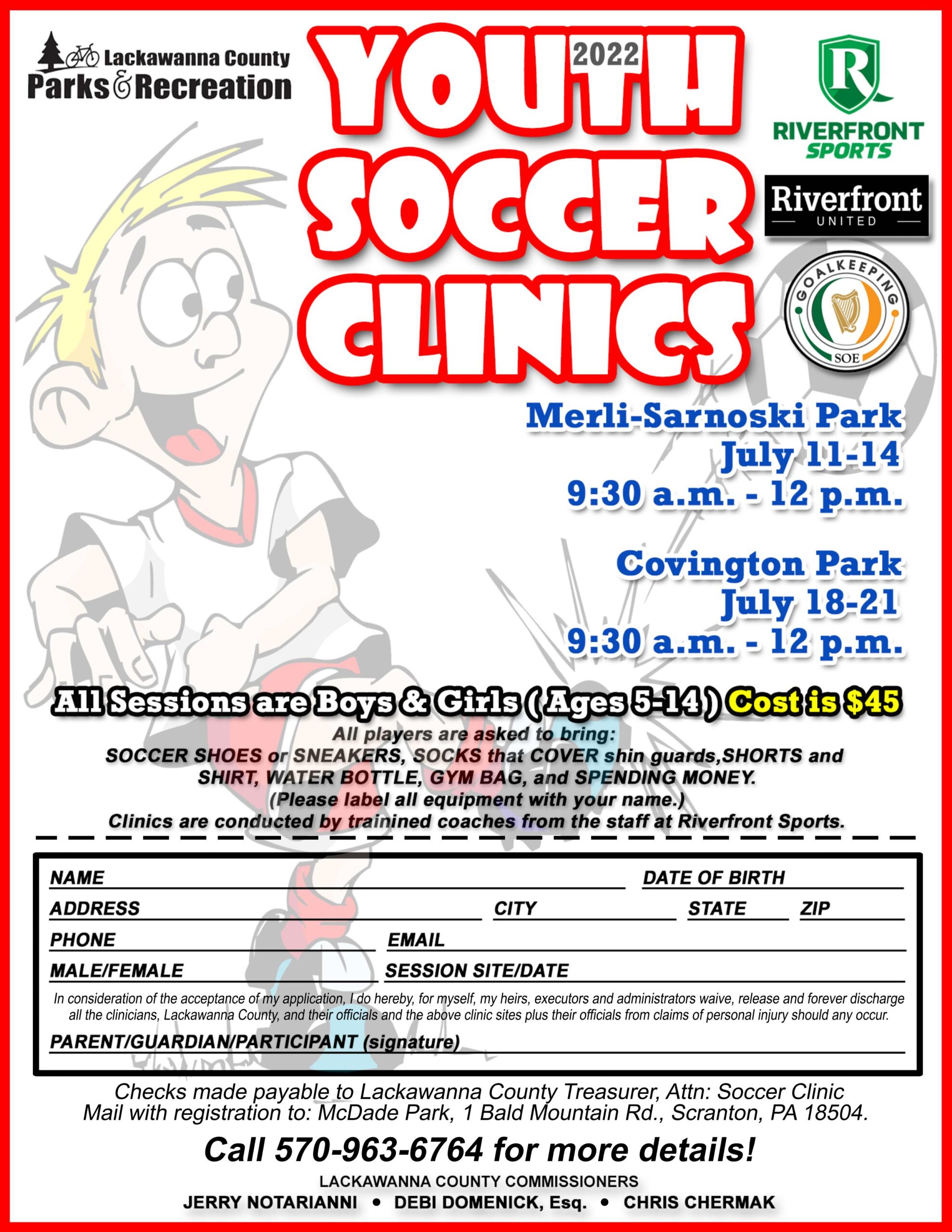 ---
Coal Mine Tour Opening on April 1st
A slice of local history is back again for the season.
The Lackawanna Coal Mine at McDade Park is back open for business, beginning April 1st.
The award-winning tourist attraction will be open every Friday, Saturday, Sunday, and Monday.
The mine's hours will be 10 AM – 4 PM. The last tour begins at 2:45 PM.
For information and / or prices, contact the Park's office at 570-963-6764.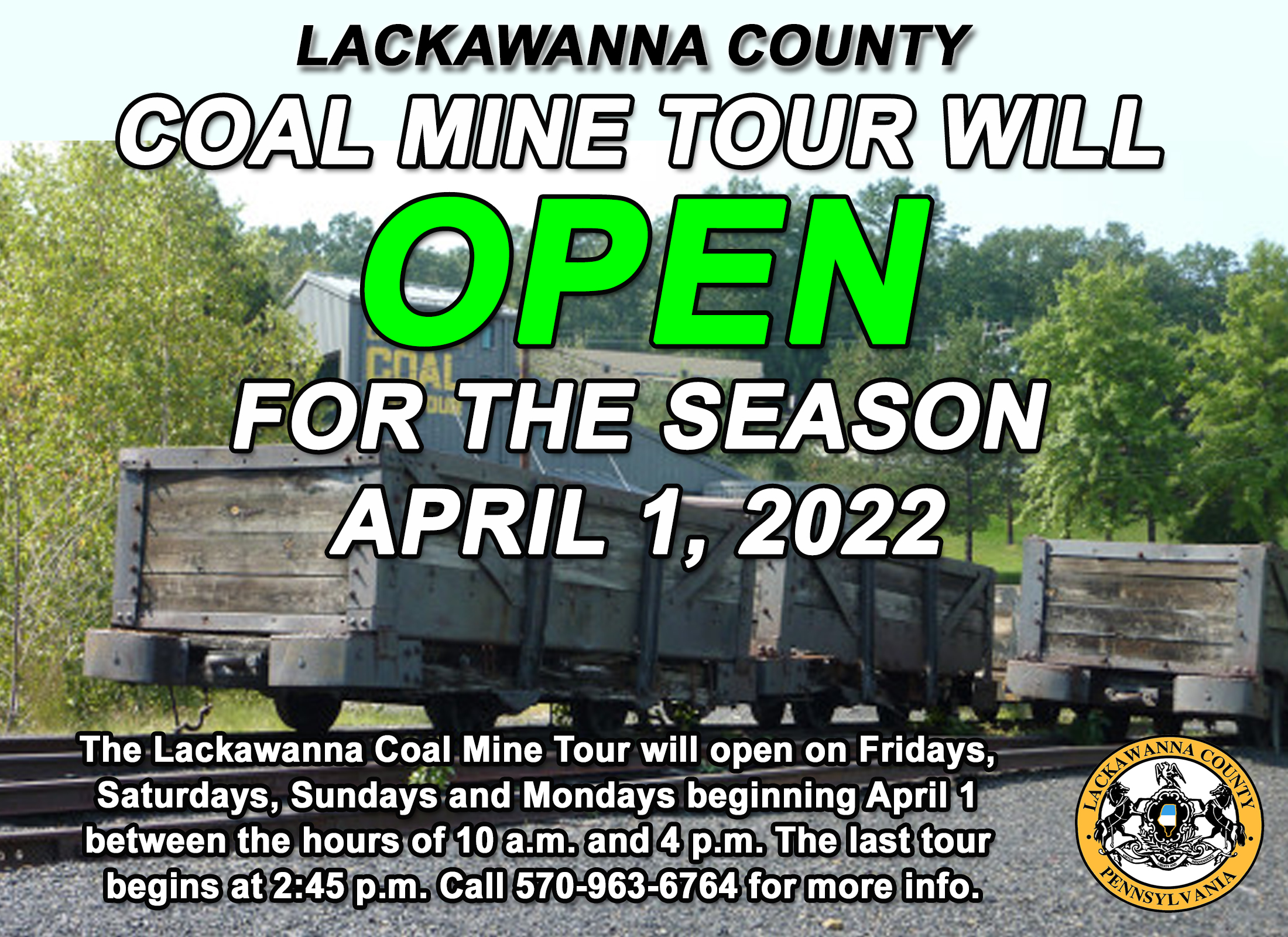 ---
Northeast Spotted Lanternfly Community Task Force Links
---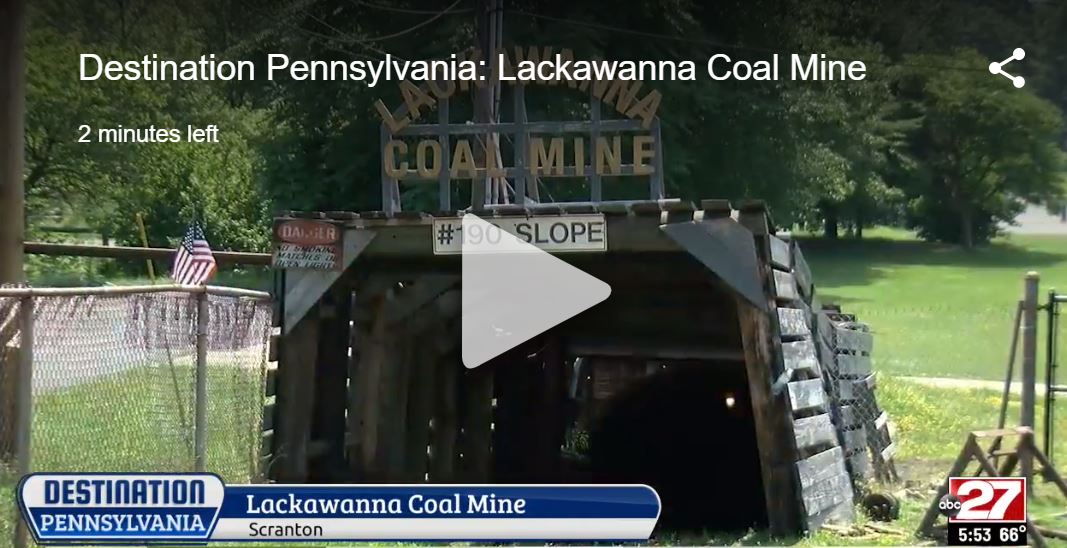 Destination Pennsylvania: Lackawanna Coal Mine
---
---
---
Lackawanna County has been added to the Quarantine List for an Invasive Insect, the Spotted Lantern Fly
Department of Agriculture Adds 8 Counties to Pennsylvania's Spotted Lanternfly Quarantine, Highlights New Weapon to Sniff Out Pest
Spotted Lanternfly – What is it & Why does it Matter?
Spotted Lanternfly – Why You Should Care
---
Abington Heights Honor Society Students Conduct Service Project At McDade Park
---
Fossil Boulders Now on Display at McDade Park
---
McDade Park | Aylesworth Park | Merli-Sarnoski Park | Covington Park | Coal Mine Tour

Rules & Regulations
---
---
---
McDade Park in Scranton is home to the recently completed Boundless Playground, a large inclusive play structure that serves children of all abilities and needs. Boundless Playgrounds are also located at the Abington Area Community Parks in South Abington Township and at McHale Park in Dunmore. The playgrounds are fully wheelchair accessible with ramps and specially designed swings and slides. Other facilities at McDade Park include a pool, fishing pond, playing field, pavilions and picnic tables, trails and a bocce court. The Coal Mine Tour and the Anthracite Museum are also on the property.

 McDade Park Brochure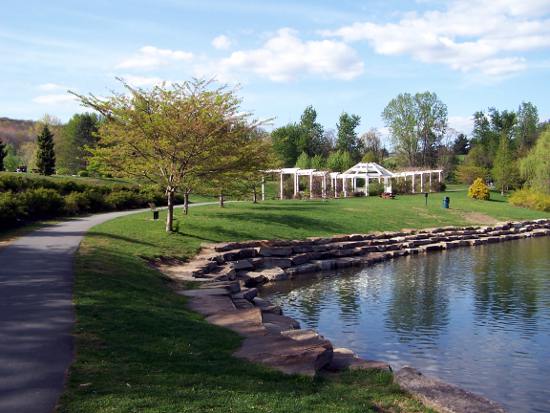 ---
---
Merli-Sarnoski Park in Fell Township features a lake for swimming and fishing, as well as numerous trails for hiking, and pavilions and picnic tables for picnicking.

 Merli-Sarnoski Park Brochure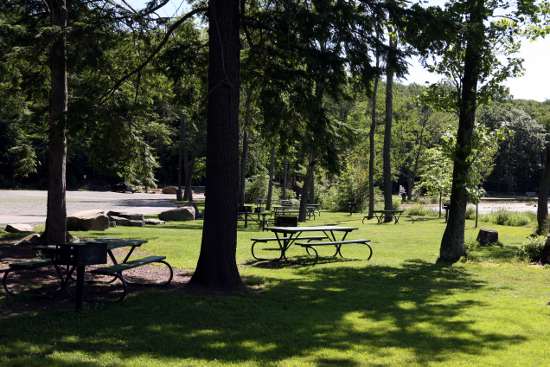 ---
---
Aylesworth Park in Archbald also offers lake swimming and hiking trails. A new $500,000 park office, maintenance and pavilion facility was recently completed as part of $800,000 in upgrades to the park. The upgrades will also include a new multipurpose field, softball field, volleyball court and bocce court.

 Aylesworth Park Brochure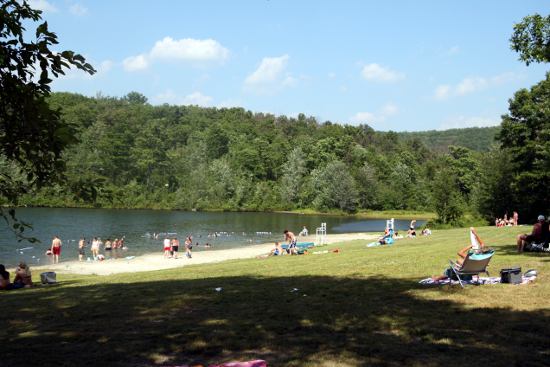 ---
---
Covington, the newest county park in Covington Township, currently has one baseball field but will be significantly expanded next year with a $1.3 million investment. Improvements will include additional fields, playgrounds, trails, a basketball court, increased parking and a park office.

 Covington Park Brochure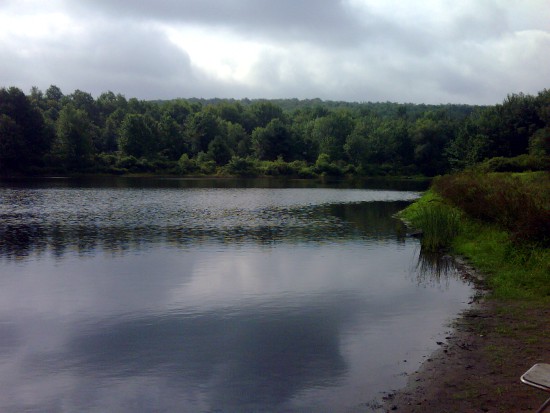 ---
Programs:
---
The Lackawanna County Parks and Recreation Department offers a wide range of low-cost sports clinics for children and adults throughout the year. In addition, the department offers various events including children's fishing derbies, golf tournaments, bocce tournaments and cross country races. Check the Home page and the Sports section of ww2.lackawannacounty.org for current offerings or call the Parks and Recreation Department at 570-963-6764.
---
Pavilion Rentals:
---
To reserve a pavilion, contact the Parks and Recreation Department at 570-963-6764.
---
Park & Recreation Fee Schedule
---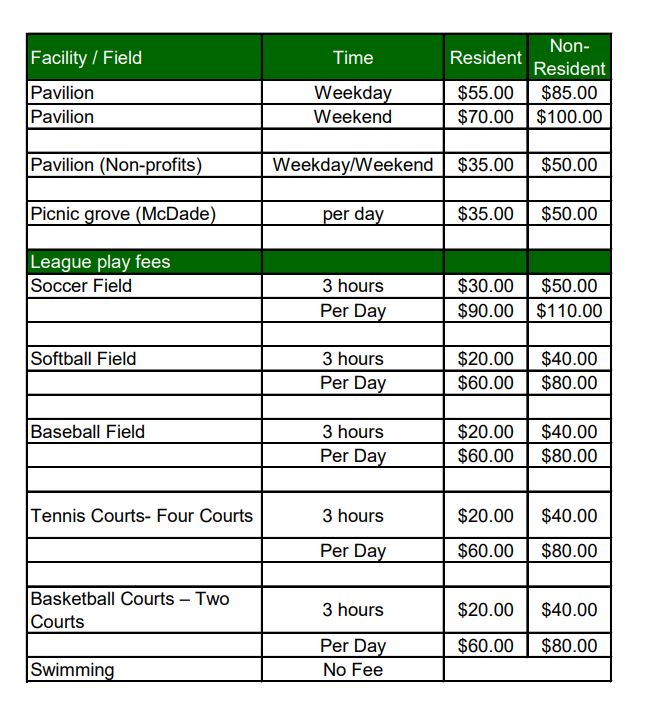 ---
Link to Pennsylvania's West Nile Virus Control Program
---
www.westnile.state.pa.us/index.html
---
Administrative Contacts
---
Art Moran, Deputy Director
Phone: 570-963-6764 x 3134
Fax: 570-963-6351
E-mail: [email protected]
Bob Noone
Phone: 570-963-6764 x 3132
Fax: 570-963-6351
E-mail: [email protected]
Karen Gerrity
Phone: 570-963-6764 x 3131
Fax: 570-963-6351
E-mail: [email protected]
63,366 total views, 1 views today