---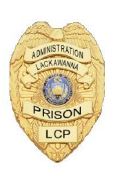 ---
NEW PROCEDURE FOR SENDING INMATE MAIL
EFFECTIVE JUNE 1, 2022
In a continued effort to block the introduction of drugs into the facility, the Lackawanna County Prison is changing its procedure for sending mail to inmates.  These changes are to maintain the safety of all inmates and staff.  Therefore, as of June 1, 2022, general incoming mail will not be accepted at the facility.  Any mail received will be returned to sender. 
All general incoming mail needs to be sent to the Lackawanna County Prison's third-party mail vendor, ViaPath, at the processing center address below:
Lackawanna County Prison
INMATE NAME & BOOKING NUMBER
P.O. Box 2966
PMB 35803
San Antonio, TX 78299-2966
GENERAL MAIL CORRESPONDENCE: 
All general mail correspondences MUST INCLUDE the Inmate name and Booking number.  It must also include a full return address with the first and last name of the sender.  General incoming correspondence includes, but it not limited to, letters, pictures, children's drawings, etc.  It is essentially anything that is NOT legal or privileged correspondence.
---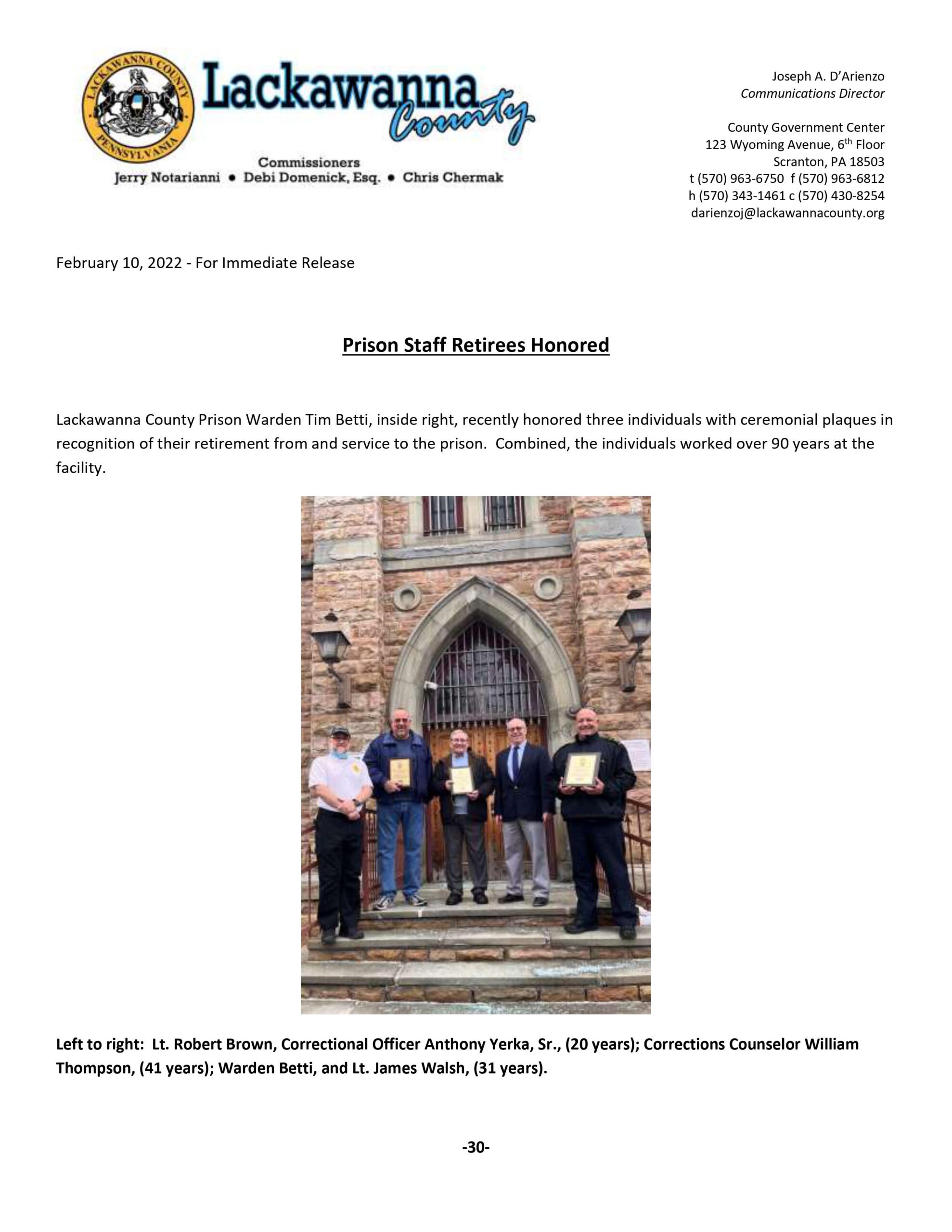 ---
PREA DOCUMENTS
---
PREA Allegations and Findings 2019
PREA Allegations and Findings 2018
PREA Allegations and Findings 2017   
PREA Allegations And Findings 2016
PREA Allegations and Findings 2015
---
Visitor Information for the Lackawanna County Prison
---
*The Lackawanna County Prison is not currently allowing Personal Visits*

 Visitation Schedule (Effective 6/1/2021)

 Visitation Memo
---
Lackawanna County Prison offers Video Visitation. You can set up visits by clicking on this link:
 https://lackawannacountypa.gtlvisitme.com/app
VIDEO VISITATION RULES AND REGULATIONS
---

If an individual wishes to deposit money on behalf of an inmate, he/she may do so by using the services offered through OffenderConnect.
---
 What is OffenderConnect?
---
OffenderConnect is a deposit service for you to add money to an inmate's trust fund account and/or your prepaid telephone account.  With several different deposit methods available, OffenderConnect is the quickest and most convenient option to fund your loved ones account. Purchasing money orders, mailing deposits and waiting several business days for the funds to post are now eliminated with OffenderConnect.
---
There are 3 Easy Ways to Use OffenderConnect:
Online:  http://www.offenderconnect.com/
Lobby Kiosk: Deposit kiosk located at the Lackawanna County Prison.
Kiosk accepts Cash ($5, $10, $20, $50, $100 bills)
Credit/Debit Cards (MasterCard and Visa brand)
Telephone payment: 1- 814-949-3303
Trust Deposits: 1-888-988-4768
Site ID: 18
---

GettingOut provides simple and reliable communication between inmates, friends and family, which is rooted in the power of relationships. GettingOut focuses on inmate self-improvement and creates "community" with, and between its customers — bound by trust and hope. Our aim is to be a supportive and friendly conduit for making connections, fortifying relationships and offering content so inmates get out and stay out.
From a friends and family point of view it is our hope that the more contact you have with your incarcerated friend or loved one, the higher the likelihood they will be "GettingOut." From the inmate's point of view, we hope they see our suite of products as a window to the outside world — a portal that makes them feel they are beyond the walls and "GettingOut." What's more, we're hopeful that through positive connections on the outside and exposure to our range of self-improvement content, they soon will actually be GettingOut and rebuilding their lives.
---
Administrative Contacts
---
Timothy Betti, Warden
Phone: 570-963-6639
Fax: 570-963-6681
E-mail: [email protected]
---
Location
---
1371 North Washington Avenue
Scranton, PA 18509
137,626 total views, 1 views today