---
Dear Veterans:
Residents of Lackawanna County are appreciative of the service of their veterans, for without them we would not have our freedom.
In an effort to show our gratitude, the government of Lackawanna County has formed a Veterans' Affairs Office whose sole responsibility is to offer services and benefits for Lackawanna County veterans and their families.
Here are some of the needs we can assist with: Death Benefits, Pension Benefits, Disability Benefits, Tax Exemption for 100% disabled veterans, Help get discharge papers and service records (DD-214), Government Headstones and markers, Homeless veterans assistance, and many more.
The Lackawanna County Veterans Affairs Office is pleased to share this valuable resource list with you.  Listed below are several websites that can help you in a number of ways.  The subjects they deal with range from rental assistance, grants, furniture, and rehabilitation to home repairs, human services, homelessness, financial services and emergency relief.
Our staff hopes this information will be a great help to you.  As always, please do not hesitate to contact our office to: go over the information on this resource list; see what site(s) may be the best for you; or discuss any other needs/issues that you may have.
---
Memorial Day Flags Order Forms
Order forms and a postage-paid return envelope for Memorial Day flags and markers were mailed to all American Legion Posts and VFWs for completion.  The Lackawanna County Veterans Affairs Office is asking the organizations to return the forms no later than March 31.  If the orders are not received by the deadline, the Veterans Affairs Office cannot guarantee that the organizations will get their requested materials.
The office will notify everyone when the shipment arrives and provide information on the location for the pickups.
---
---
Hometown Banner / Memorial Paver Discharge Request Help
If the Veteran was a resident of Lackawanna County please contact the Recorder of Deeds office and the Veterans Affairs office.
Here's all the information that you will need to get a copy of your DD214. We'll explain the various options that you have based on the timeframe that you have set within which to acquire your DD214. We'll discuss free services where time is not a consideration and you can afford to wait weeks or even months, to paid researcher services when you need to have a copy of your DD214 in-hand today. We'll also mention the services that you should avoid.
In essence, the "best method for you to acquire your DD214" is entirely dependent on your personal situation, with the primary consideration being the time that you can afford to wait. Ask yourself, "By what date do I absolutely, positively have to have my DD214?" Your answer to this question will dictate the best method for you to use in order to acquire your DD214.
There are just three (3) methods to acquire either your DD214 and/or your complete personnel file (known as your 201 File). They are:
---
Many service members, Veterans, military-connected families, and caregivers are feeling a wide range of emotions as the tragic events unfold in the fall of Afghanistan. These events may be triggering, and increased support for mental health, substance use disorders, and overall well-being is more important than ever.
SAMHSA's Service Members, Veterans, and their Families (SMVF) Technical Assistance (TA) Center stands ready to help state and community leaders rally around those who have served. Our TA team is composed of Veterans, family members, caregivers, and dedicated individuals who are called to serve those who have sacrificed so much for our country. We want you to know that you are not alone. Reach out to those around you for support.
We are all in this together.
Resources available for additional support:
• Veterans Crisis Line: 800-273-8255
• Women Veterans Hotline: 855-829-663
• Vet Center Call Center: 877-WAR-VETS (927-8387)
• VA Caregiver Support Line: 855-260-3274
---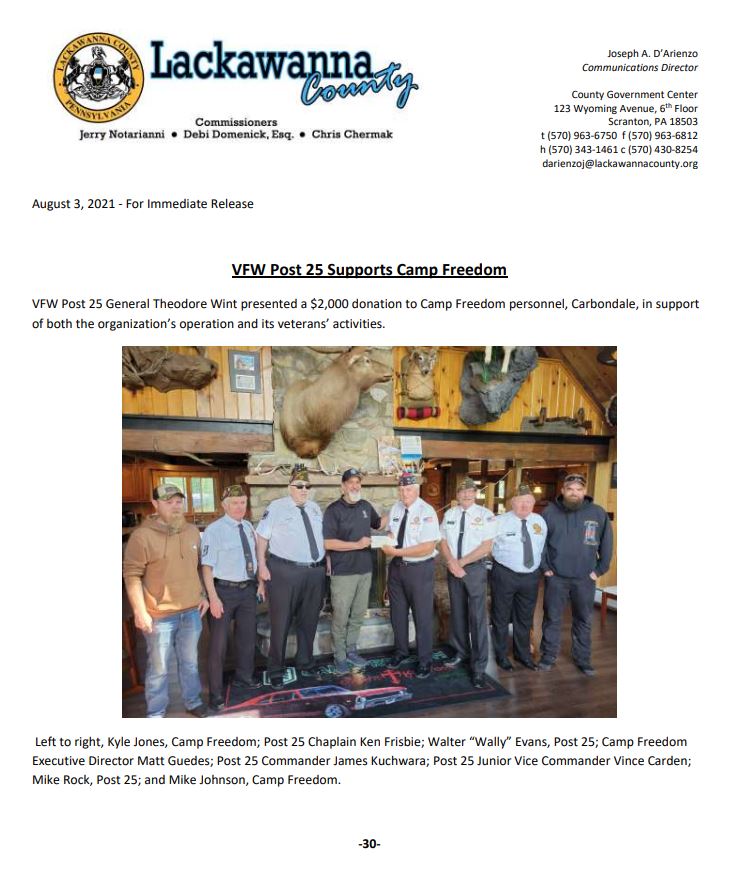 ---
---
Protect Yourself From Coronavirus Scams and Fraud
---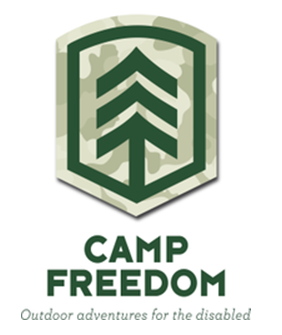 ---
Photo Galleries
---
Video Galleries
---
* There is a service FEE of $15.00 for discharges prior to 62 years from today's date *
---
APPLICATION FOR BURIAL EXPENSES FOR A DECEASED SERVICE VETERAN
Click here for application | County Burial Benefit
---
Resources for all Veterans
---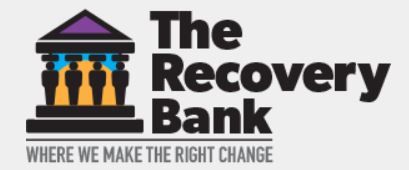 Jim Mchugh – Veteran Peer Mentor Coordinator and Certified Recovery Specialist
Captain James Ahn Memorial Scholarship
Armed Forces Reserve Family Assistance Fund
American Legion – PA Headquarters – (717-730-9100)
American Legion Temporary Financial Assistance (TFA)
Arming Heroes – (Grants for Veterans in Debt)
This site is for veterans and families to sign up with the Department of Veterans Affairs and is a way to track the VA claims status.
VA General Information Website
Transition and Care Management (OEF/OIF/OND)
---
Veteran's Financial Assistance Resources
---
On March 6, 2012, the President announced two steps to provide significant housing relief to thousands of service members and veterans who have faced wrongful foreclosure or been denied a lower interest rate on their mortgages. While the announcement outlines additional avenues for service members to pursue benefits, it does not expand the benefits provided under the Expanded Homeowners Assistance Program (HAP), established under the American Recovery and Reinvestment Act of 2009, or change the eligibility requirements of the HAP. Click on the Homeowners Assistance Program link above for more details regarding this announcement.
---
National Collation for Homeless Veterans
1-877-4AID-VET (1-877-424-3838) if you're a homeless veteran, the Veterans Administration offers safe housing, job opportunities, and health care options.
---
More Resources
---
Return to Honor – Recognition, Reunion, Reintegration
---

 POST DEPLOYMENT TRANSITION TRAINING 
---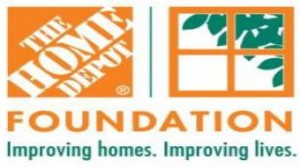 The Home Depot has a longstanding commitment to the military and veteran communities and has been recognized as one of the top ten military employers by The Department of Defense. In April, 2011, The Home Depot's Foundation announced a special focus on serving veterans with a three-year, $30 million initiative to address their critical housing needs. In June 2012, the National Housing Conference named The Home Depot Foundation as their "Housing Person of the Year."
770-384-3889 | 1-866-593-7019  Toll Free
---
Administrative Contacts
---
David M. Eisele
Director of Veterans Affairs
Phone: 570-963-6778
Cell: 570-575-0505
Fax: 570-963-6418
Email: [email protected]
Anissa  Akulonis
Assistant Director / Veterans Service Officer
Phone: 570-963-6778
Fax: 570-963-6418
E-mail: [email protected]
Erin Carden
Veterans Service Officer
Phone: 570-963-6778
Fax: 570-963-6418
Email: [email protected]
---
Location
---
Lackawanna County Government Center
123 Wyoming Avenue, 1st Floor
Scranton, PA 18503
21,700 total views, 3 views today