Department of Human Services Area Agency on Aging
Lackawanna County Area Agency on Aging
Mission Statement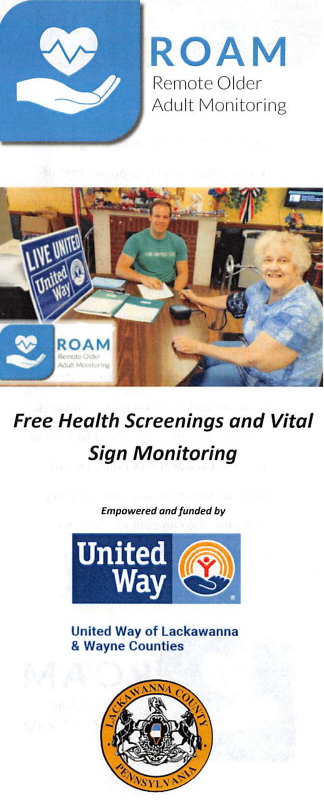 The Lackawanna County Area Agency on Aging's mission is to serve and protect older adults, act as a resource for families, and enhance opportunities for individuals to be empowered in areas of health and wellness, dignity and independence.
As the local representatives of the Pennsylvania Department of Aging, the AAA implements various programs for older adults and the caregivers throughout Lackawanna County.
The AAA reflects a simple philosophy: to act as advocates for the aging and to serve, protect, enable and empower older adults and persons with disabilities through the provision and continuous improvement of home and community based services.
---
For the Latest Lackawanna County Area Agency on Aging News and Events, Please check out our new webpage:
---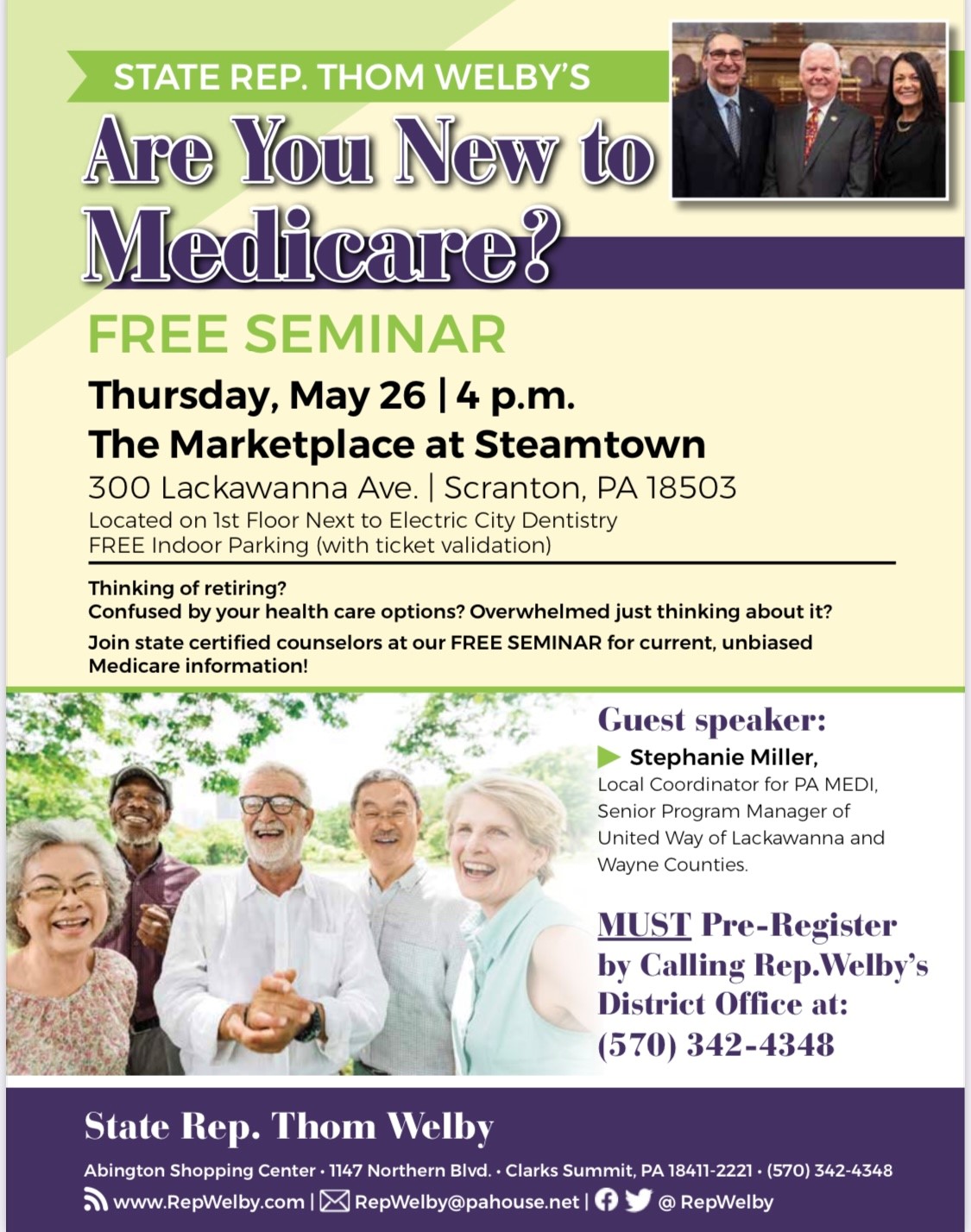 ---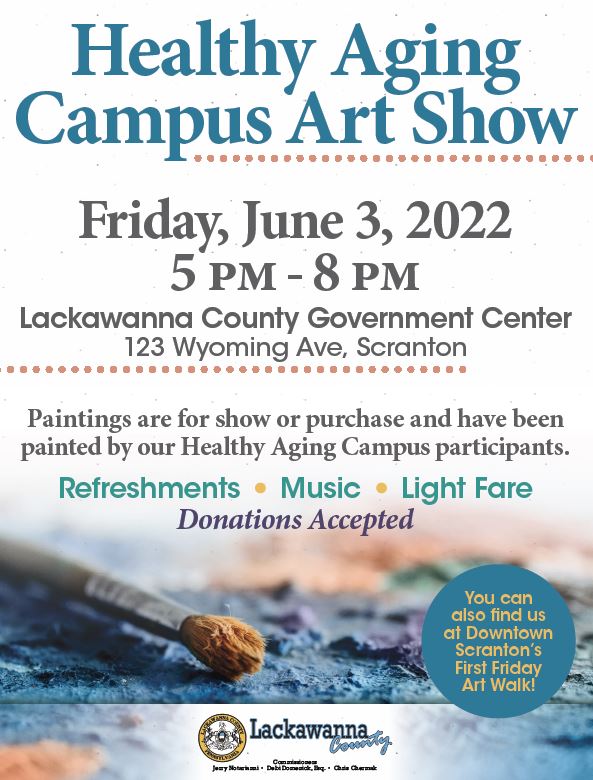 ---
The Lackawanna County Area Agency on Aging provides residents 60 years and older with care services in their home.  If you wish to inquire about services or apply, please complete the following application by clicking on the link.
---
Emergency Rental Assistance Program
---
Counties with the Highest COVID-19 Vaccination Rates in Pennsylvania
Stacker compiled a list of the counties with highest COVID-19 vaccination rates in Pennsylvania using data from the U.S. Department of Health & Human Services and Covid Act Now. Counties are ranked by the highest vaccination rate as of Feb. 24, 2022. Due to inconsistencies in reporting, some counties do not have vaccination data available.
---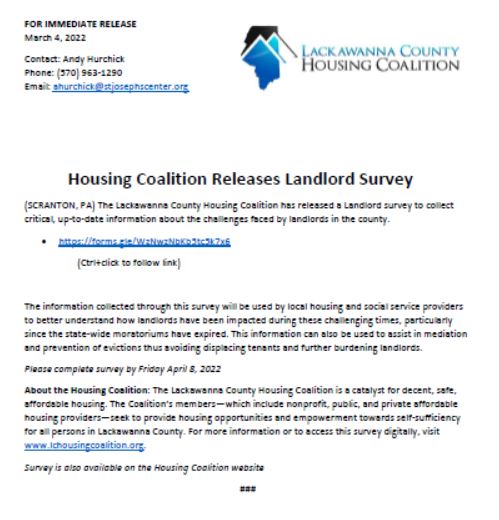 ---
---
PA Department of Aging Encourages Older Adults to Prepare for the Transition to 5G Cellular Service
Harrisburg, PA – The Pennsylvania Department of Aging is reminding seniors with older devices to learn about the potential impacts related to the shutdown of the 3G network service and prepare accordingly. The shutdown involves the nation's three major wireless carriers and could occur as soon as this month.
As the 3G network retires, individuals will not be able to make or receive calls and text messages or use data services on their older phones. The shutdown could also impact other devices that rely on 3G connectivity, including medical alert devices, tablets, home security systems, and roadside assistance systems.
"Many seniors utilize their cell phones and tablets for entertainment and to stay connected with family and friends. These devices and others are also lifesavers, and they can make a difference when seconds count," said Secretary of Aging Robert Torres. "I urge older adults to learn the status of their device's connectivity before it shuts down on them unexpectedly and to find out what actions their carriers may be taking to help them with making a smooth transition to the 5G network."
The carriers are directly notifying users of the devices that utilize the 3G network to inform them if the discontinuation impacts them. However, seniors with older phones that they use only to contact 911 for emergencies may not receive a notification if they do not have active service with a carrier.
Mobile service providers may be offering older adults special deals on new devices, including some deals that may include a new phone. The Federal Communications Commission (FCC) may be able to assist older adults with switching to a new device using either of its two programs:
The Lifeline Program provides a discount on phone service for qualifying low-income consumers. More information, including eligibility, how to apply and participating providers can be found here.
The Emergency Broadband Benefit Program provides a temporary discount of up to $50 per month towards broadband service for eligible households during the COVID-19 pandemic. More information, including eligibility and what it covers is here.
Additional information about the transition to 5G can be found on the FCC's website.
Learn more about the various programs offered by the Pennsylvania Department of Aging here and on the Department of Aging's Facebook page.
---
Major Mobile Carriers are Retiring 3G Services in 2022. Here is What You Need to Know
---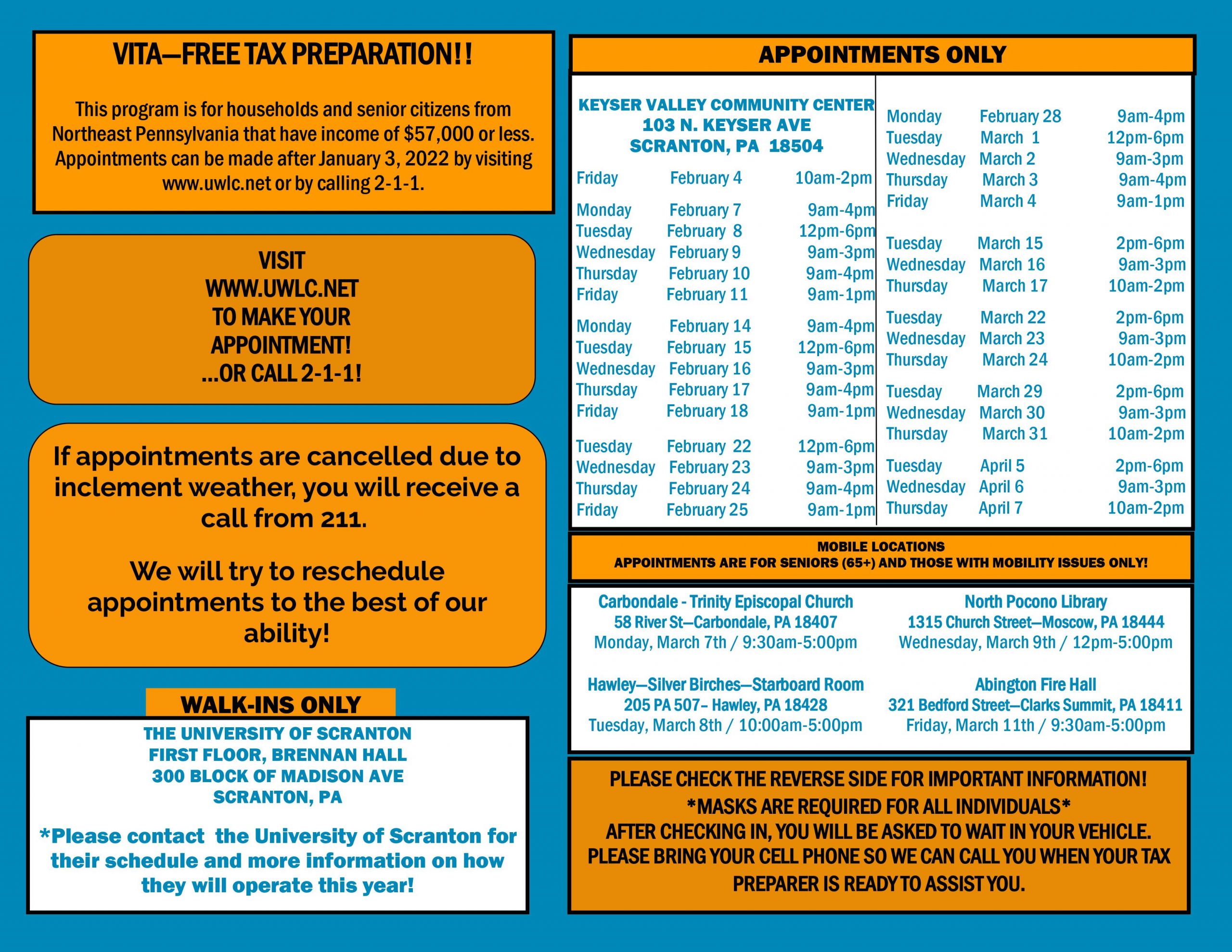 ---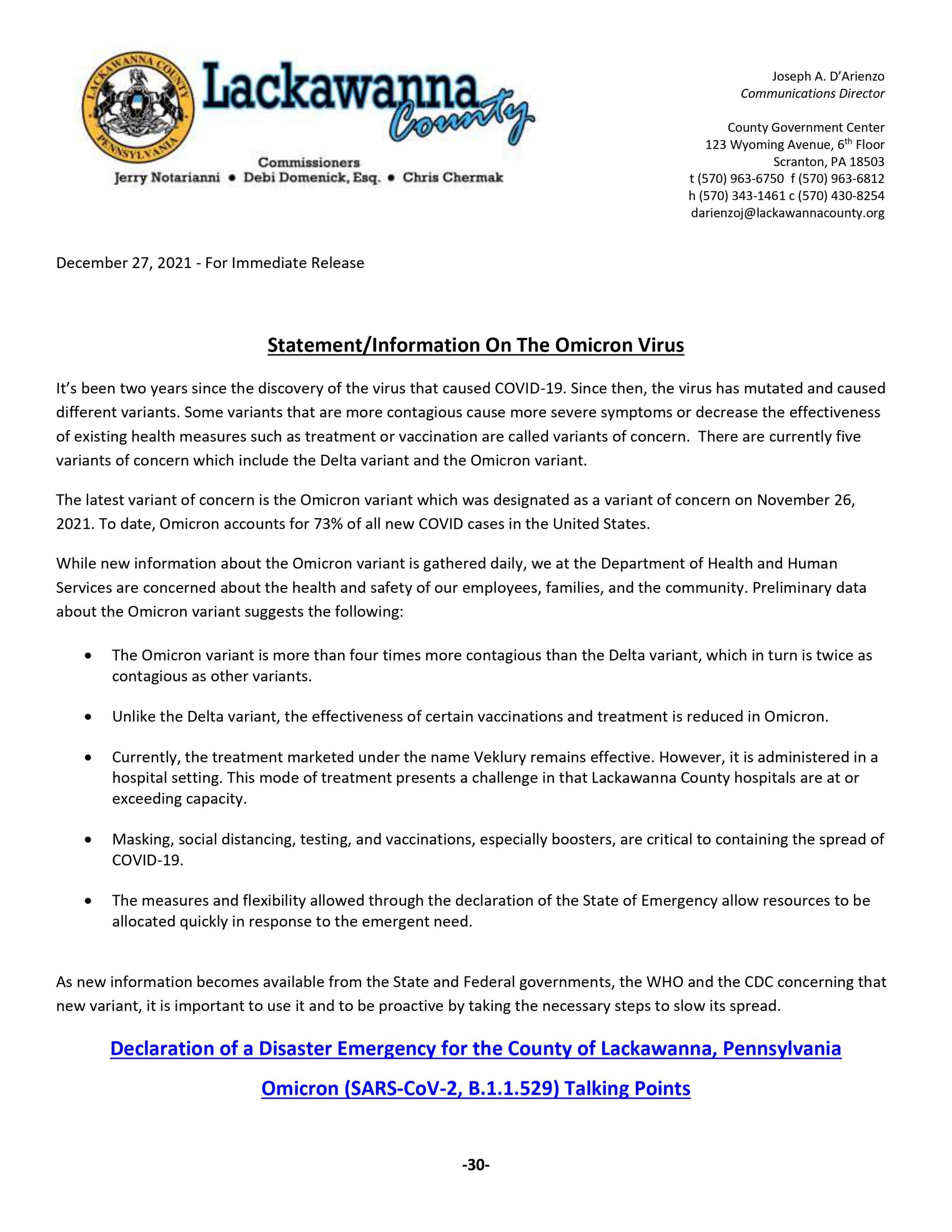 ---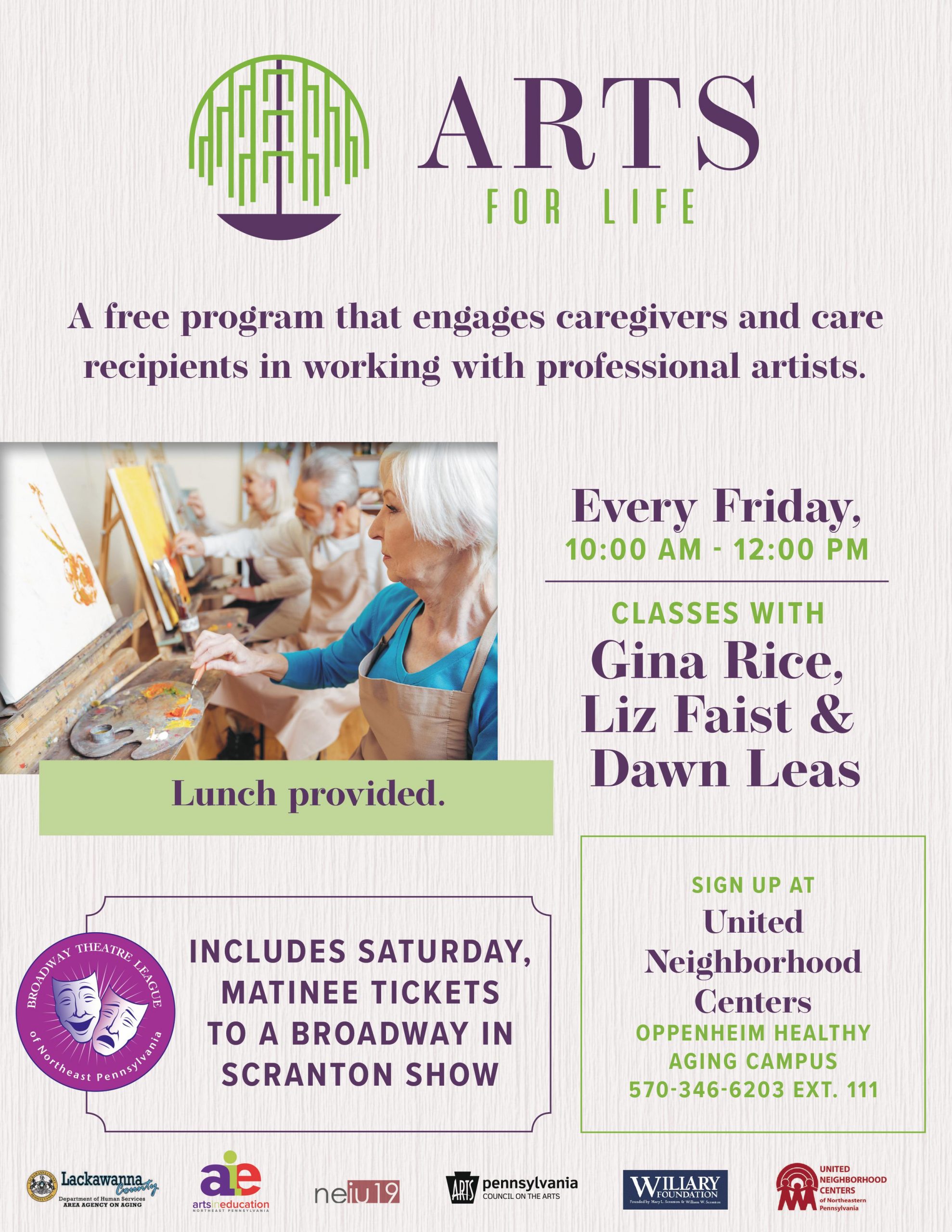 ---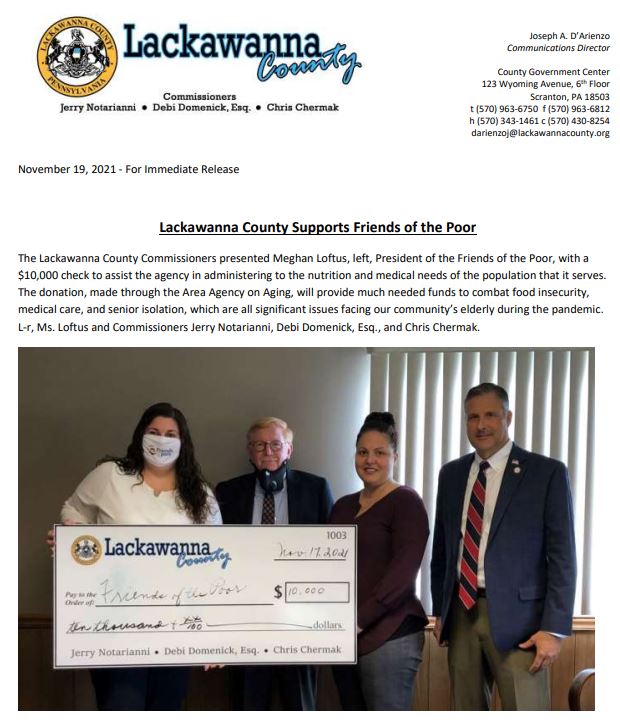 ---
Elder Cottage Housing Opportunity (ECHO)
FREQUENTLY ASKED QUESTIONS: FOR SENIORS AND FAMILIES
What is ECHO Housing?
ECHO stands for Elder Cottage Housing Opportunity. Elder cottages are small, separate, manufactured residences that are temporarily placed in the side or rear yard of an older adult's friend or family member. It is an affordable housing option, meaning that the resident will pay no more than 30% of their income on rent.
What are the Benefits of ECHO Housing?
• ECHO cottages provide safety and autonomy for older adults along with easy access to family members who can provide assistance. Instead of having to travel far to pick up mom or dad for appointments or shopping, he/she is only steps away;
• Both the elder and the host family maintain their privacy and dignity;
• In addition to improving the health of the older resident, stress on caregivers is reduced and family cohesiveness is preserved;
• Placing a temporary elder cottage near one's home is also more cost effective and timely than making home modifications, which are expensive and can change the permanent character and use of the home;
• ECHO housing is much more affordable than nursing home care; and
• Finally, but not of least importance, access to an elder cottage can prevent
premature institutionalization of an older adult.
Who Will Own and Manage the Cottages?
The cottages will be owned and managed by the Housing Partner Agency, a nonprofit organization that has extensive experience in developing, owning and managing affordable housing.
Who can Live in an ECHO?
ECHO targets adults 60 years and older with incomes below 80% of the area median income (AMI). These individuals do not have to be from the County administering the program, although the host family they want to live near must be located in the administering County. Moreover, since the ECHO resident must be able to live independently to maintain eligibility, the older adult must maintain services consistent with their level of care as determined by the
County Area Agency on Aging (AAA).
How Will Host Families and Older Adults be Screened and Selected?
The AAA will conduct outreach to a variety of public and private agencies and individuals in the administering County to identify older adults and host families interested in participating in the ECHO program. They will then be responsible for screening all prospective participants to ensure that they meet the age, income, and other program eligibility requirements.
What Will be the Responsibilities of the Landowner or Host Family and How Will They be Assured?
The landowner/host family will be responsible for maintaining the property, allowing the utilities for the cottage to be hooked up to the main house and permitting the Housing Partner Agency to inspect the cottage on a biannual basis. These responsibilities will be secured through a Letter of Agreement between the Housing Partner Agency and the landowner/host family. A good faith deposit may be required once it is determined that ECHO is a viable option for all interested parties and steps are being taken toward securing an ECHO cottage. In addition, the host family may be requested to pay for unusual expenses related to setting the ECHO cottage.
Will the Host Family/Homeowner Need to Pay Additional Taxes on the Cottage?
No. Since the ECHO is considered a temporary structure, no additional taxes will be required.
What Happens when the Older Adult No Longer Needs to Live in the Cottage?
Once the ECHO cottage is no longer needed by the older adult the cottage will be removed by the Housing Partner Agency and relocated to the property of another host for their older adult. At that time the landowner will be responsible for returning the land back to its desired condition, although funding may be available to assist with that process, depending on what is available at that time.
What are the Responsibilities of the Older Adult Occupant and how Will They be Assured?
The older adult occupant will sign a lease with the Housing Partner Agency for the cottage. He/she will also be responsible for providing the necessary information regarding income, for paying rent to the Housing Partner Agency and for keeping the cottage in good condition. The Older Adult Occupant may also need to obtain renter's insurance.
How Much Will the Occupant Pay to Lease the Cottage?
The older adult will lease the cottage for 30% of his/her gross income.
Will Income be Recertified Annually?
Yes. The Housing Partner Agency will conduct annual income re-certifications and make adjustments as necessary to the rental amount. In addition, the older adult occupant will be required to submit information to the Housing Partner Agency at any time there is a change in his/her income.
What Happens if the ECHO Occupant Needs Supportive Services such as Personal Care or In-Home Meals?
The AAA will provide Care Management services to the ECHO Occupant. When an Occupant requires additional supportive services, the AAA will assess the Occupant for AAA program eligibility and make referrals to other programs as needed.
What If the Host Family is No Longer Able to Participate in The Program Due to a Change of Circumstance?
The Housing Partner Agency will take responsibility and will work with the AAA to either seek another host family to accommodate the older adult or to find another suitable living arrangement for the individual.
Are there Zoning Considerations that the Landowner/Host Need to Address?
No. The Housing Partner Agency will research the zoning regulations associated with the location of a prospective host site and advocate for any changes needed and will let the landowner know whether or not it is feasible to proceed. (Sample ordinances are available)
How Can a Township Ensure that Only Eligible Seniors and Their Families or Families of Choice Benefit from the Program?
A township may develop a Special Exception to their current zoning ordinance to regulate the siting and use of ECHO cottages. The Special Exception can be written to allow cottages specifically under the Westmoreland County ECHO Program. It can define how the process will proceed and enable the Township to consider each case on its merits, defining the circumstances under which a property owner can place an elder cottage on his/her property. In
addition, as long as it does not violate fair housing laws, the Township can limit occupancy to older adults, can define eligible host families, and can regulate setbacks, side yards, utilities, and other property requirements. Finally, the Special Exception can be granted for a specified period of time to be terminated when the eligible occupant vacates the premises, and/or to require periodic re- approvals. Sample ordinances are available through the PA Department of Aging or DMA.
Please complete both applications and return to:
Area Agency on Aging
123 Wyoming Ave., Floor 4
Scranton, PA 18503
Or email the application to [email protected]
---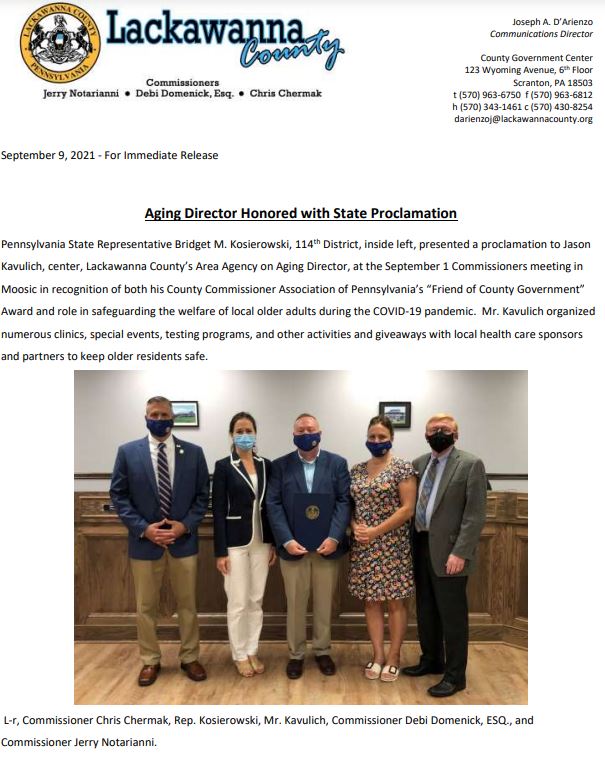 ---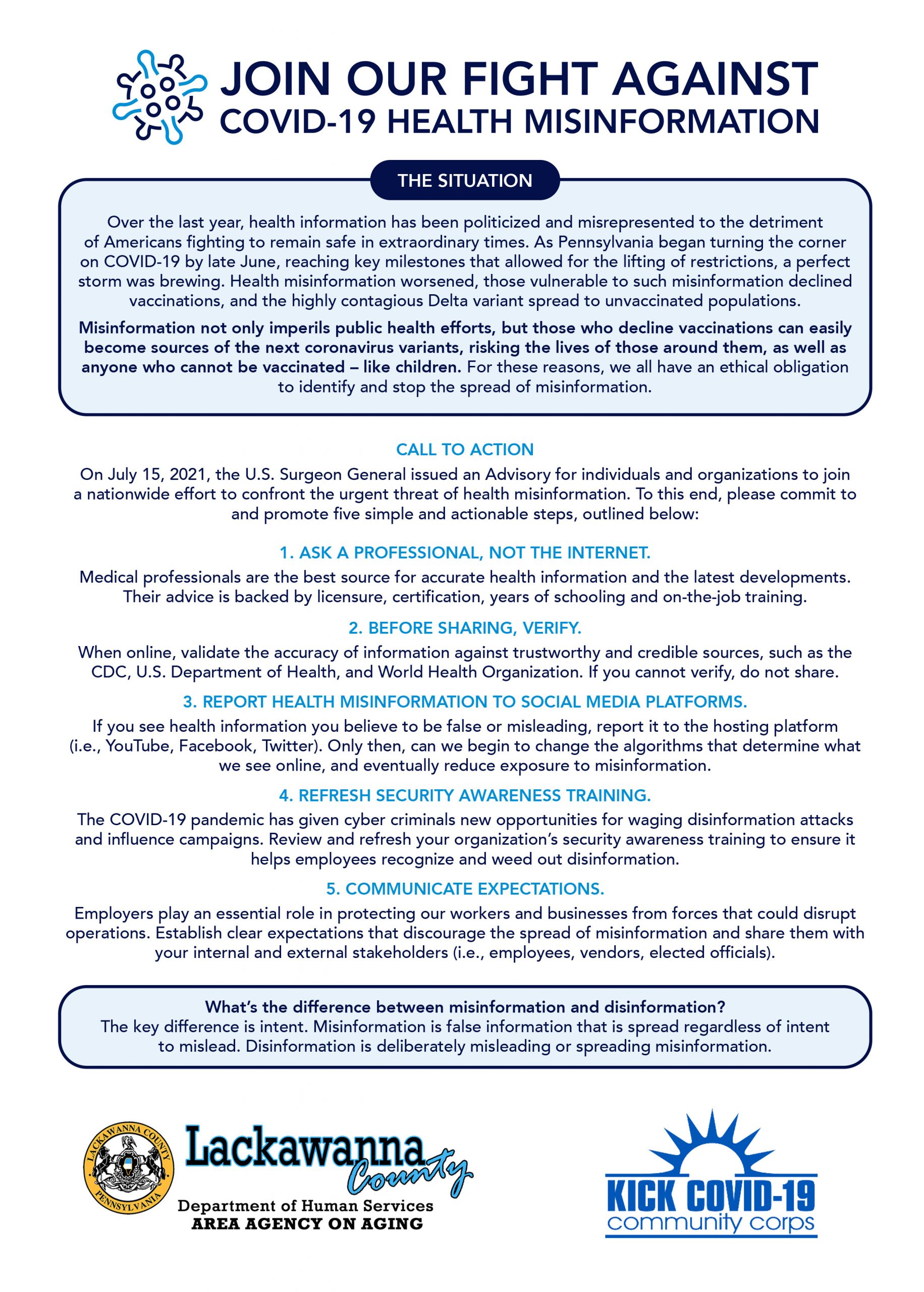 ---
Kick COVID-19 Community Corps Urges Area Organizations & Leaders to Join Fight Against Health Misinformation
Scranton, Pa., July 29, 2021 – On July 15, the U.S. Surgeon General issued an Advisory for individuals and organizations to join a nationwide effort to confront the urgent threat of health misinformation. To support this effort, Kick COVID-19 Community Corps is asking area schools, businesses, organizations, and community leaders to join its partner organizations in committing to and promoting five simple and actionable steps.
---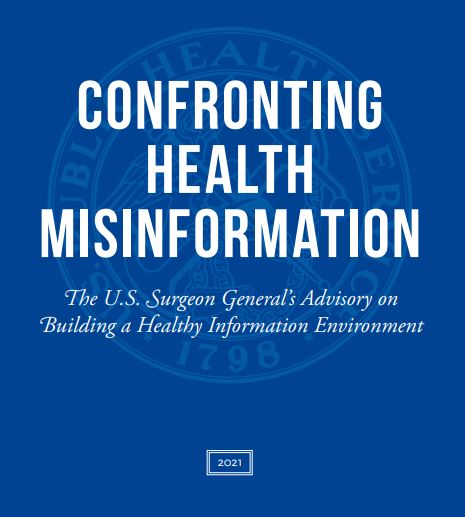 ---
---
---
---
---
---
Commissioners Message about getting the COVID – 19 Vaccine
---
This is what "Community" looks like at the grassroots level!  Scranton's Bhutanese Cultural Center, Commonwealth Health, Lackawanna County Area Agency on Aging, United Neighborhood Centers, the University of Scranton, and volunteers joined forces to vaccinate 300 residents in South Side on Tuesday, April 6.
---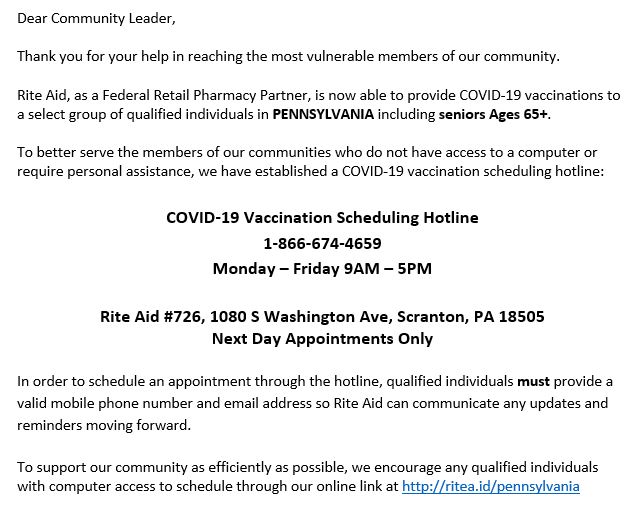 ---
Thousands Head to Montage Mountain for Vaccine Clinic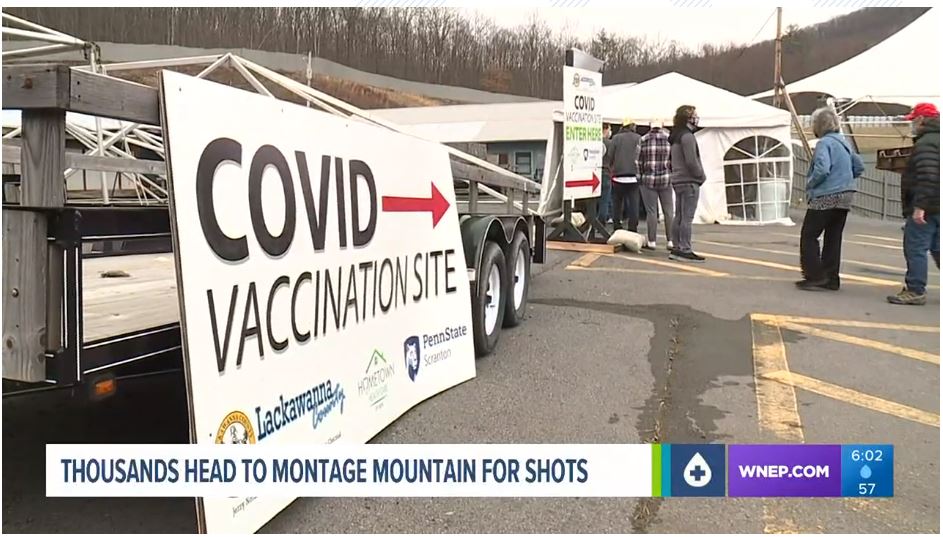 ---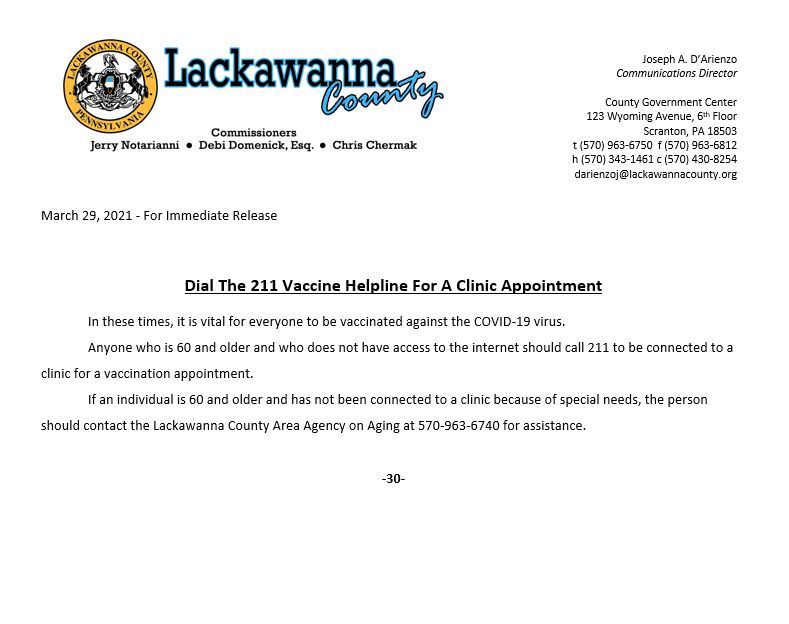 ---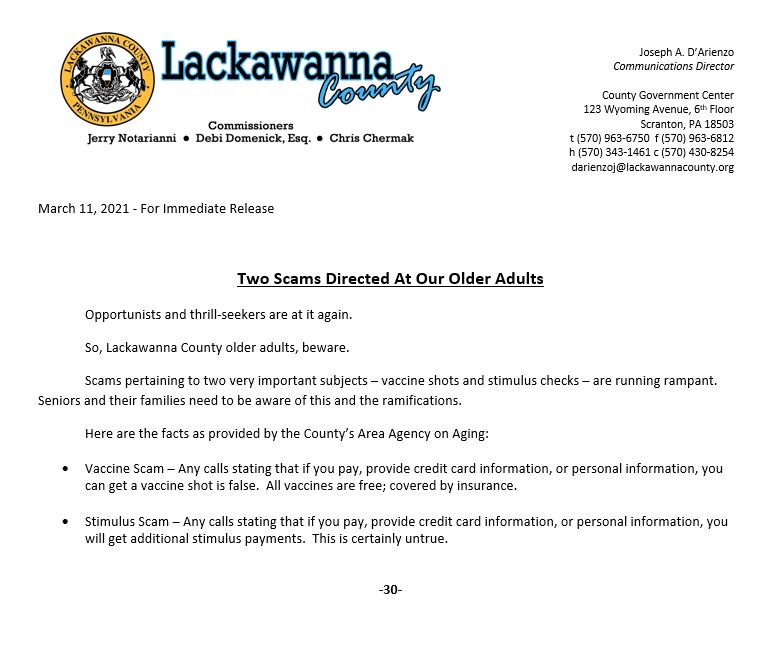 ---
Lackawanna County Gains High Ranking For Vaccine Distribution
---
---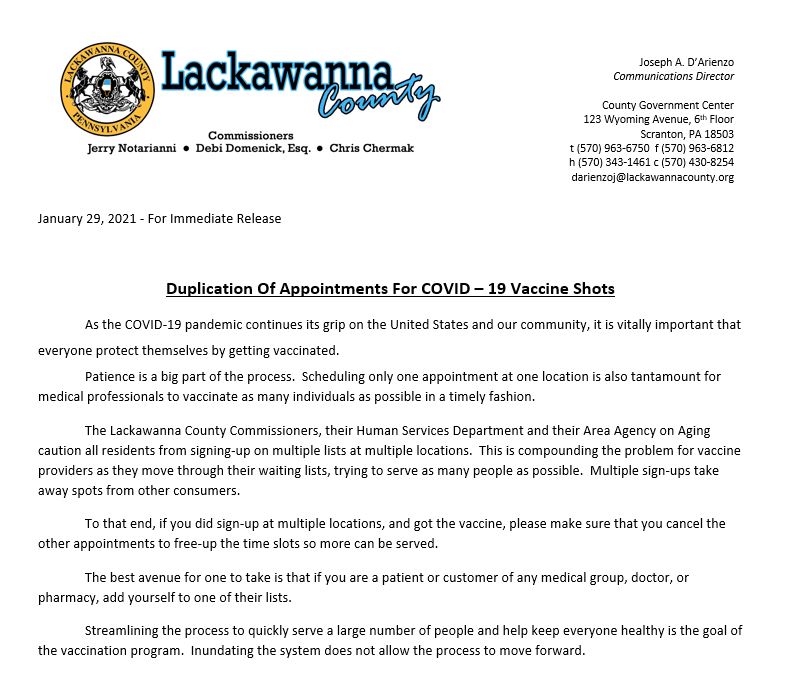 ---
PA Department of Aging Assembles Public-Private Task Force to Address Financial Exploitation of Older Adults
---
Lackawanna County COVID-19 Older Adults Communal Setting Testing Program
               The Lackawanna County Commissioners Jerry Notarianni, Debi Domenick, Esq., and Chris Chermak have further deepened their commitment to combating the COVID-19 virus on all fronts by organizing a consortium of local health and social service agencies to provide testing for older adults in local communal settings throughout the area.
The County, its Area Agency on Aging and its Office of  Economic Planning & Development have teamed-up with The Wright Center, NeighborWorks NEPA, United Neighborhood Centers, the United Way of Lackawanna & Wayne Counties, and Telespond Senior Services to provide testing for those over the age of 60 that are living in communal settings.
The Commissioners stressed that the impetus for this action is to safeguard a very valuable and vulnerable segment of our population who may not have access to either testing or transportation to get a facility.
The goal of the program is to reach 55 communal setting locations in every part of Lackawanna County.  The initiative is prioritizing high risk buildings, but also casting a large net to provide as many diverse testing locations as possible.  The testing program, scheduled to kick-off December 30, will continue as long as the resources and test kits are available.
Each communal location will be surveyed for interest and given a testing date as resources are made available.  The facility must provide the number of tests needed beforehand.  The testing will not be done on a first come, first serve basis, but rather who registered beforehand.  The program will not guarantee the ability to provide testing if the individual has not preregistered.
As the tests become available, the Area Agency on Aging will identify the locations and coordinate the testing and information dissemination with the community partners.  Interested individuals will be asked have to share their insurance information but will bear no cost or copay for the test or results.  Even if an individual is not insured, the test will be covered at no cost.
Testing will be completed on site in the Wright Centers Mobil Unit.  Volunteers and Aging staff will be on-hand to coordinate logistics, and Telespond will provide support for those who need assistance due to mobility challenges.
---
Find the Best Combination of Prescription Savings for You
People with Medicare – especially those with lower incomes – can find out online how to reduce their prescription costs. The non-profit Access to Benefits Coalition helps seniors or younger persons with disabilities who qualify find ways to save money on their medications.
This online service is fast, free and confidential.
---
---
Department of Aging Joins AARP to Support Family Connections in Long-Term Care Facilities
---
Departments of Health and Aging Highlight Efforts to Protect Seniors, Vulnerable Pennsylvanians
---
Guide for Seniors:
Home-Proofing for COVID-19 and the Flu
---
PA Council on Aging Releases Findings from Survey of Older Adults During Pandemic
---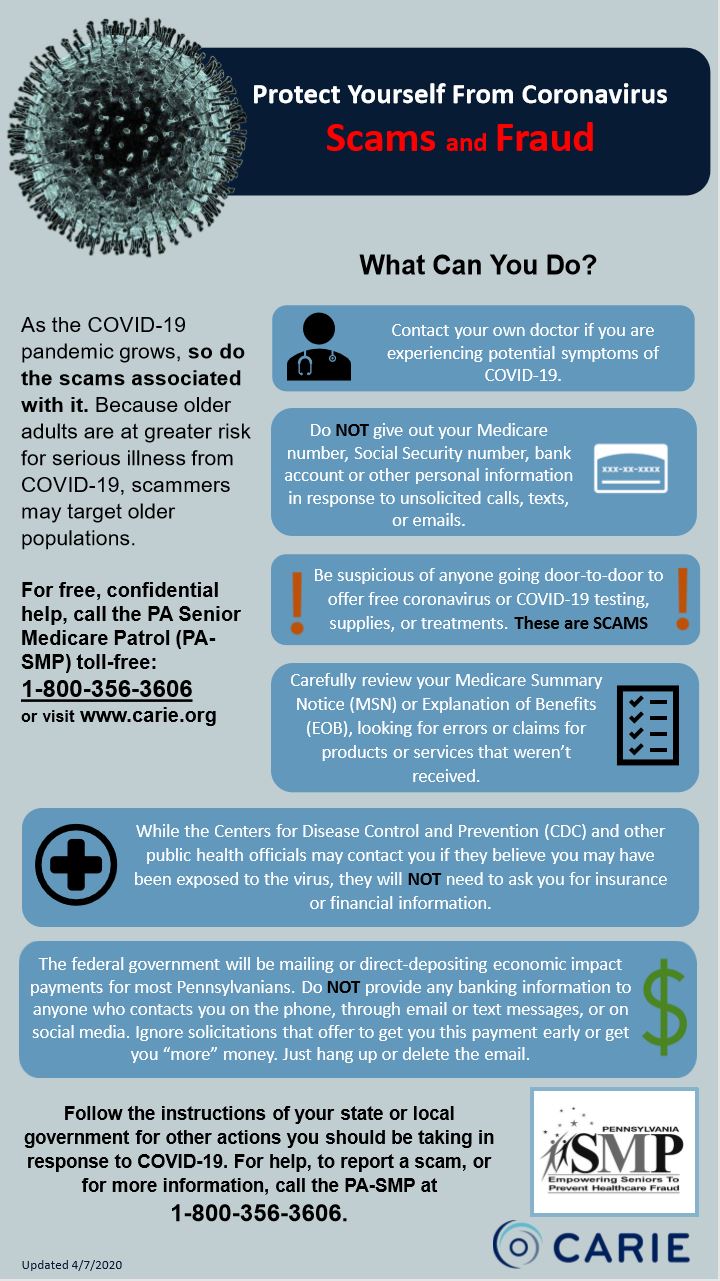 ---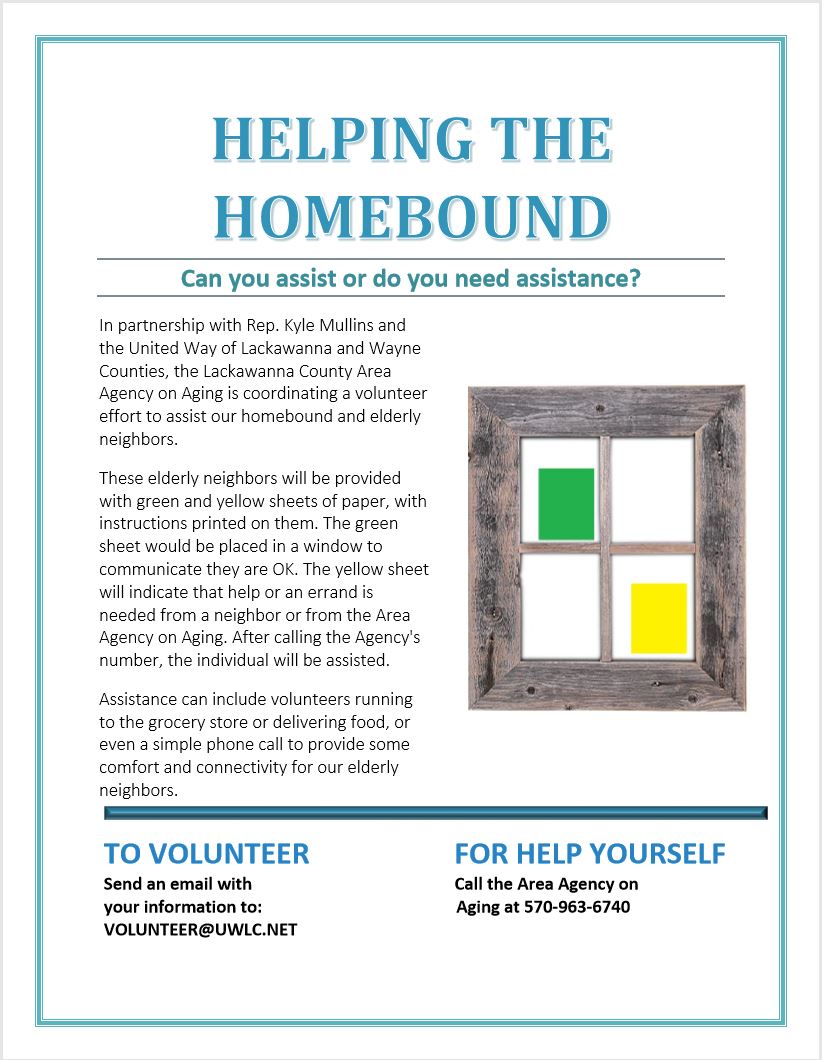 ---
Cartwright Holds Listening Session with Area Agencies on Aging in PA-08, Highlights Resources for Seniors During COVID-19
Moosic, PA – U.S. Representative Matt Cartwright (PA-08) today held a listening session with leaders of the Area Agencies on Aging. Agencies from Lackawanna, Luzerne, Monroe and Wayne Counties shared their questions, suggestions and concerns related to protecting older northeastern Pennsylvanians during the COVID-19 outbreak.
"As our communities deal with the coronavirus, the health and safety of our older adults is top of mind," said Rep. Cartwright. "Our aging agencies in northeastern Pennsylvania are doing a great job adapting to the challenges posed by this virus and meeting our seniors' demand for meal delivery, legal services, and even exercise, while observing social distancing guidelines. Our job in Congress going forward is to ensure the agencies have the resources to keep this up for as long as they need to."
---
Lackawanna County Pharmacy Delivery List
---
Grocery Stores Delivery List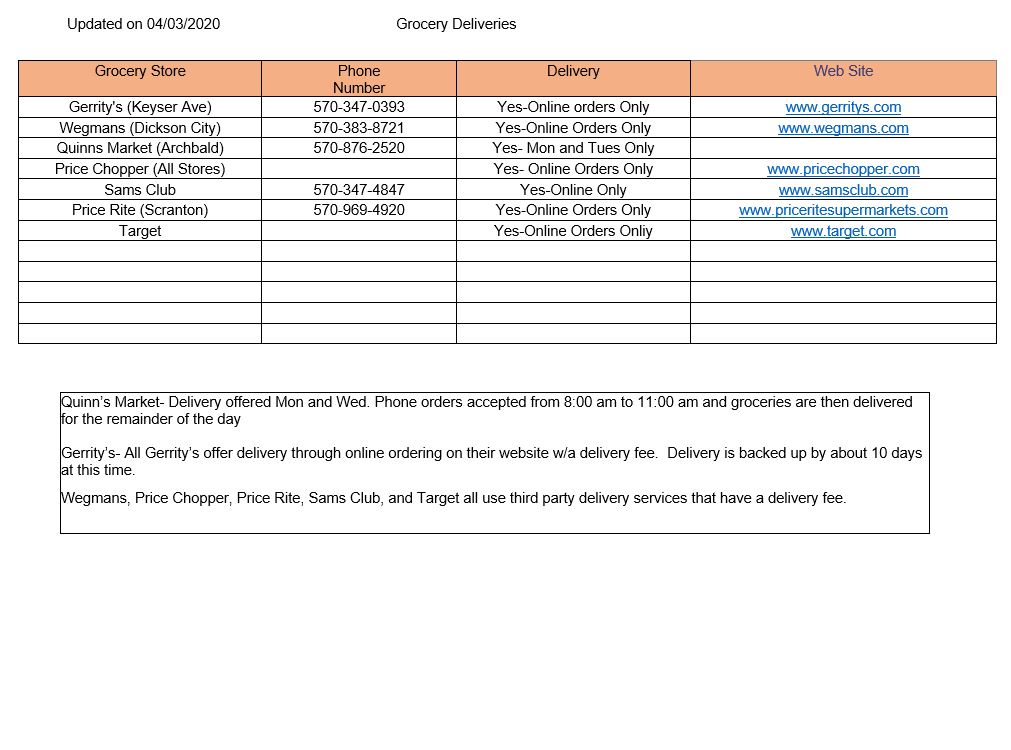 ---
KEYSTONE MISSION CODE BLUE SHELTER
---
---
Students Construct Farmers Market Vouchers Produce Stands
---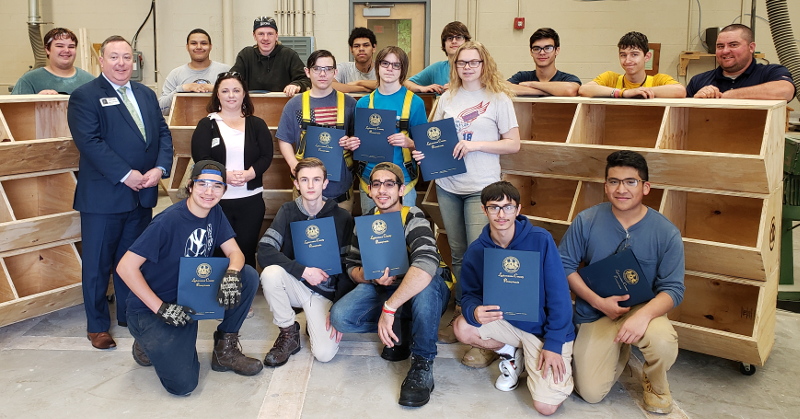 Area Agency on Aging Director Jason Kavulich and staff thank students and instructors from the Career Technology Center for the "POP UP" Farmers Market produce stands that the youngsters constructed for the voucher program.   The additional photos show the craftsmanship the students possess.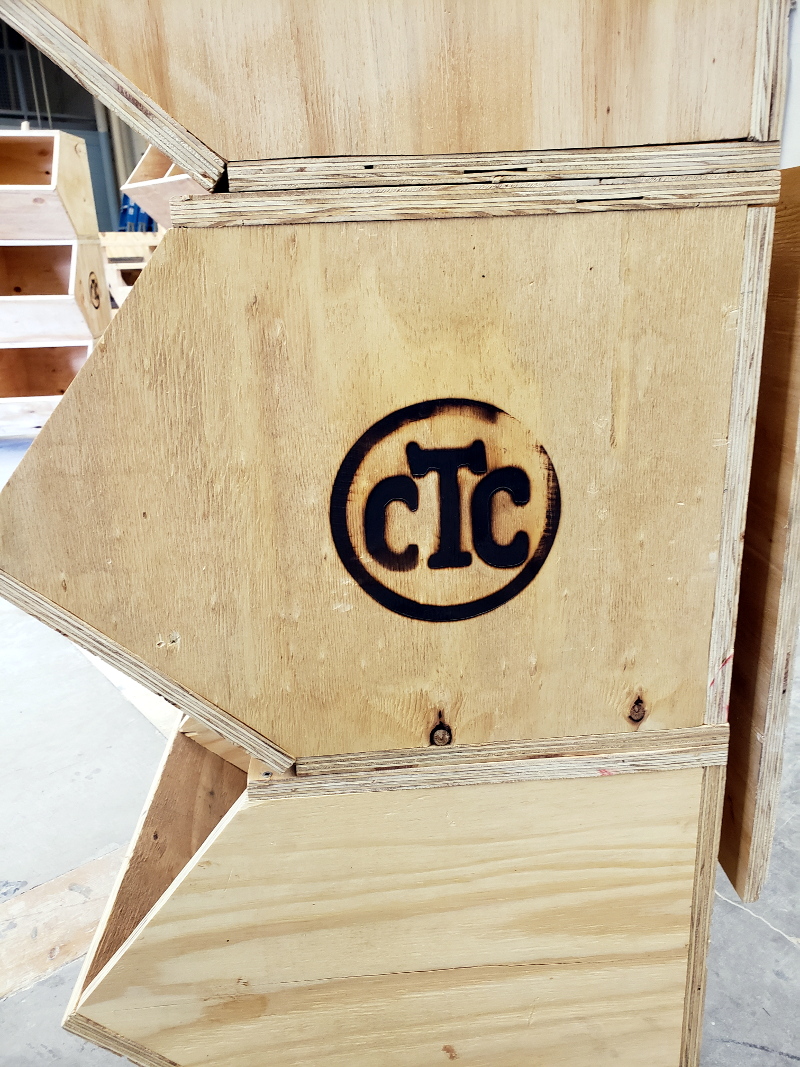 ---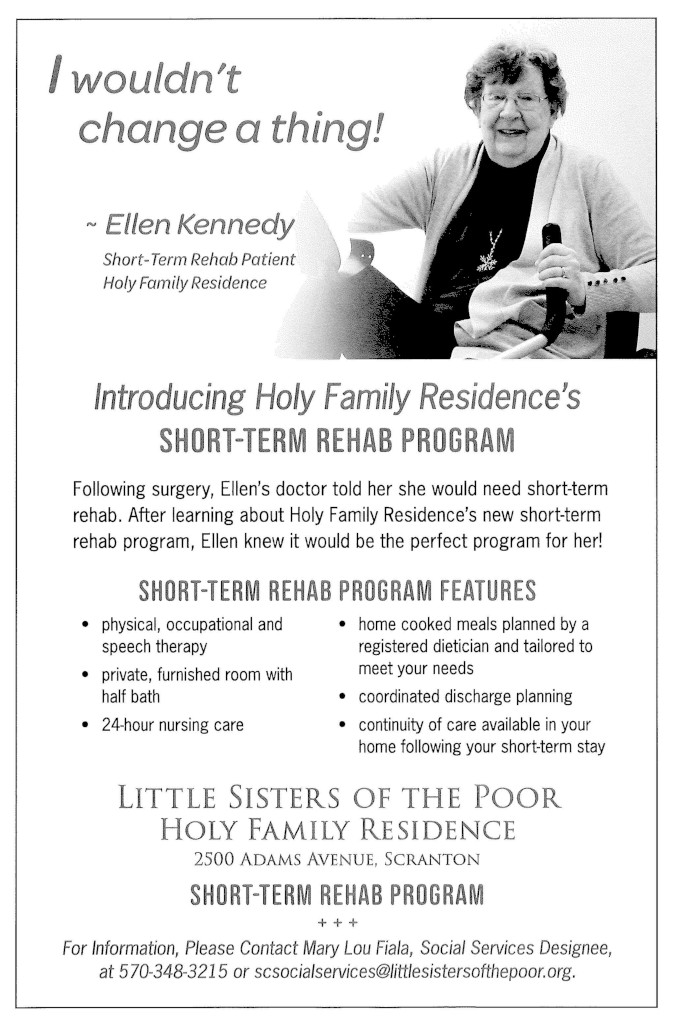 ---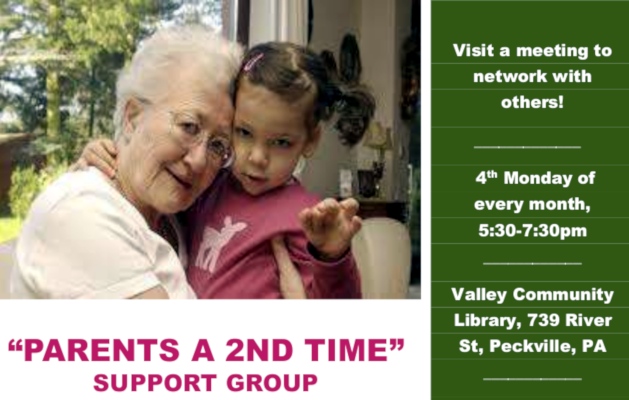 ---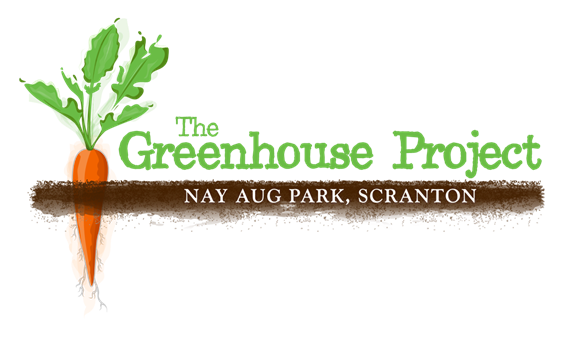 ---
Attached is a link to a flyer on the "Isolation" program.  People can register online at https://www.scrantonareaministerium.org/addressing-senior-isolation, or you can call Katy Windels at 570.207-2213, Ext. 1101.
Registrations are requested by Friday, March 22; although they will be accepted later.
---
Dear Elder Justice Colleagues,
The FTC is disseminating information about a scam where scammers are trying to get social security numbers and money. The scammers claim the consumer's social security number was linked to a crime, and directed the consumer to withdraw money from their bank account.
Please tell people in your community about this scam. Let them know the calls are fake. No one should respond to an unexpected call about their social security number, even if the caller ID says "SSA" or displays 1-800-772-1213, the SSA's phone number. If you're worried about a call that claims to be from SSA, call the SSA at 1-800-772-1213.
Below is a recent FTC blog post about the scam. You can help by forwarding the post, or linking to the original at www.consumer.ftc.gov/blog/2018/12/fake-calls-about-your-ssn.
December 12, 2018
by Jennifer Leach
Acting Associate Director, Division of Consumer and Business Education, FTC
The FTC is getting reports about people pretending to be from the Social Security Administration (SSA) who are trying to get your Social Security number and even your money. In one version of the scam, the caller says your Social Security number has been linked to a crime (often, he says it happened in Texas) involving drugs or sending money out of the country illegally. He then says your Social is blocked – but he might ask you for a fee to reactivate it, or to get a new number. And he will ask you to confirm your Social Security number.
In other variations, he says that somebody used your Social Security number to apply for credit cards, and you could lose your benefits. Or he might warn you that your bank account is about to be seized, that you need to withdraw your money, and that he'll tell you how to keep it safe.
But all of these are scams. Here's what you need to know:
The SSA will never (ever) call and ask for your Social Security number. It won't ask you to pay anything. And it won't call to threaten your benefits.

Your caller ID might show the SSA's real phone number (1-800-772-1213), but that's not the real SSA calling. Computers make it easy to show any number on caller ID. You can't trust what you see there.

Never give your Social Security number to anyone who contacts you. Don't confirm the last 4 digits. And don't give a bank account or credit card number – ever – to anybody who contacts you asking for it.

Remember that anyone who tells you to wire money, pay with a gift card, or send cash is a scammer. Always. No matter who they say they are.
If you're worried about a call from someone who claims to be from the Social Security Administration, get off the phone. Then call the real SSA at 1-800-772-1213 (TTY 1-800-325-0778). If you've spotted a scam, then tell the FTC at ftc.gov/complaint.
---
Five Tips to Avoid the 'Grandparent Scam'
---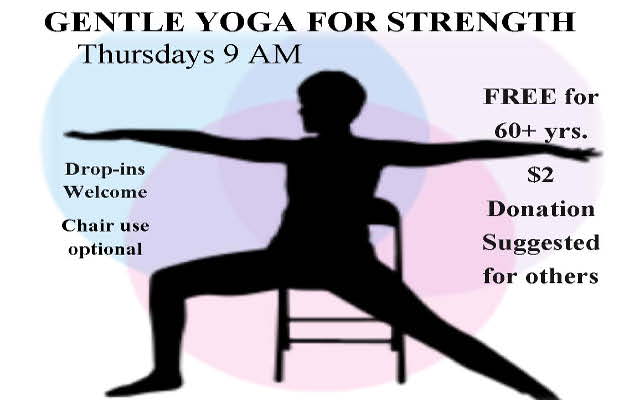 ---
---
Dear Lackawanna County Community: 
It's very exciting to announce the kick-off of a new Caregiver Support Group in Lackawanna County.  The goal of the "Parents A Second Time" (PAST) support group is to meet and problem solve, share information, provide support and maintain passion for providing care to children.  
Interested agencies can share/post the attached flyer and survey. 
Also, if you know older caregivers (grandparents or otherwise) who are raising grandchildren (or other related children) and would be interested in attending one of our groups or getting more information on the Caregiver Support Program services and benefits, please share the attached information and the survey. If you have the ability to gather a sign-up list in your agency, that would be great too. 
Surveys and sign-ups can be emailed to Rebecca Munley at [email protected].
---
Parents A 2nd Time Support Group Flyer  |  Parent a 2nd Time Survey
---
---
The Melting Pot Intercultural Center came about as an effort to help those seniors in the area that had immigrated from India. Many speak little to no English, had limited access to transportation, and other facilities in the area could not really meet their cultural dietary needs. With the help of Achyut Ashwin Dalsania, Dr. Atul Dalsania, Rajeshkumar Tailor, and Jeanne Hugenbruch they were able to coordinate a joint effort with the Lackawanna County Area Agency on Aging to create a center with the goal of bringing together seniors of different backgrounds.
http://www.meltingpotinterculturalcenter.org/authentic-sweets-india/
---
Caregiver's America Senior Santa and Home Instead's Be a Santa to a Senior.
Home Instead and Caregiver's America donate gifts to Lackawanna County Area Agency on Aging seniors to spread holiday cheer to those in need or isolated for the holidays.  Gifts are delivered to consumers by the LCAAA Care Managers in time for Christmas.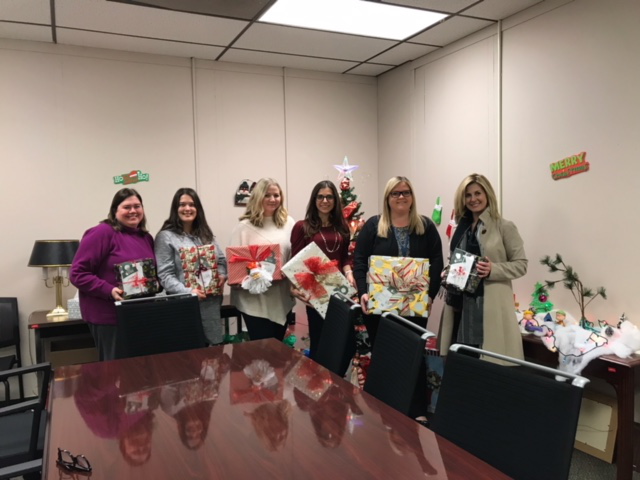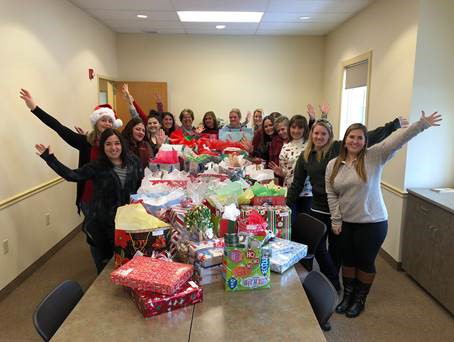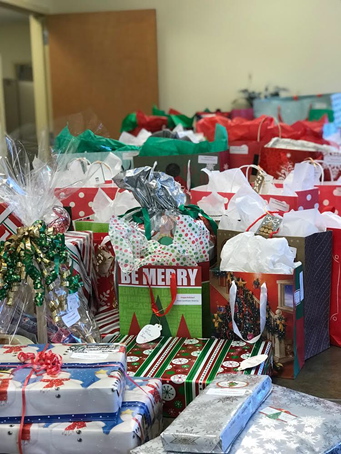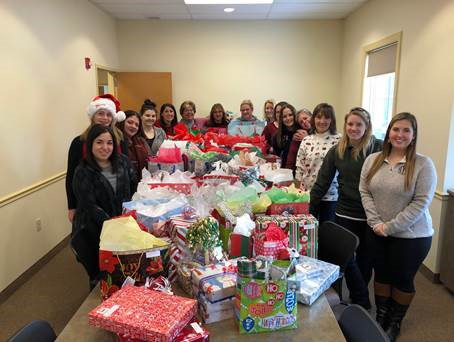 ---
Activities and Menus
---
APPRISE activities
---
Lackawanna County Library System Medicare Events with APPRISE
Medicare "Lunch and Learn"
We know you value your employees and want the best for them and we would like to partner with you to enhance that mission.  The APPRISE Program is engaging an outreach effort to locate soon-to-be retirees and educate them on Medicare and various benefits available, therefore, we are specifically asking you to consider having a Medicare "Lunch and Learn".
We will do all the work!  The only thing we need from you is space within the company (Conference Room /Board Room) to hold the session.  Please contact Voluntary Action Center APPRISE Program at 570-347-5616 Ext 211
---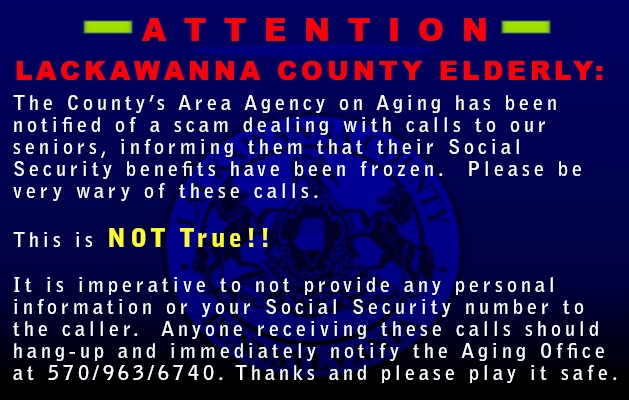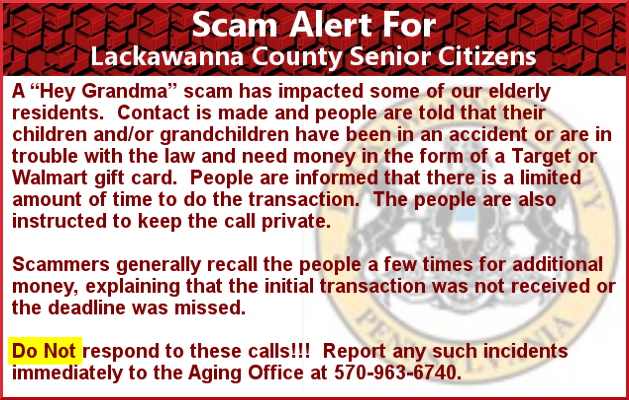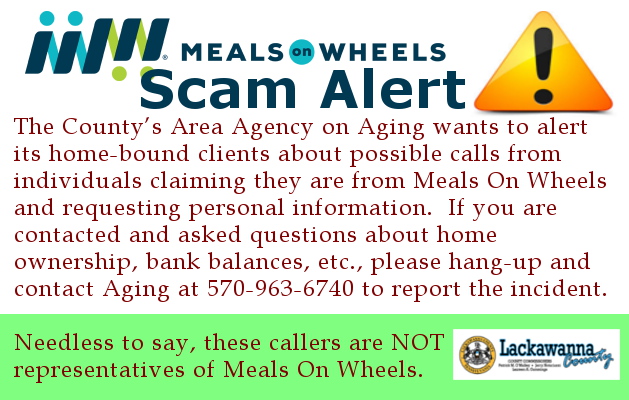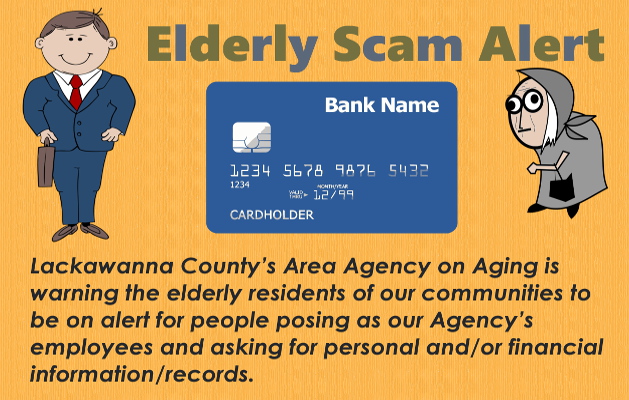 ---
Area Agency On Aging Outreach Services Worker
Mr. Howard McIntosh is a contracted Lackawanna County Area Agency on Aging Outreach Consultant who serves as a valuable referral resource to older adults living in Lackawanna County. Mr. McIntosh visits local Senior Community Centers throughout the county routinely or by appointment.
The schedule below lists the days and locations when Mr. McIntosh will be available to help older adults with a variety of rent rebate, PACE and LIHEAP paperwork. In addition to his visits to the Senior Centers, Mr. McIntosh is also available, upon request, to make home visits.
Mr. McIntosh will be available from 9 AM‐11 AM at the following sites each month:
First Wednesday‐South Side Active Older Adult Community Center

First Thursday‐West Side Active Older Adult Community Center

Second Friday‐Dunmore Senior Center

Third Thursday‐Carbondale Active Older Adult Community Center

Third Friday‐Abington Senior Center

Fourth Wednesday‐Mid‐Valley Active Older Adult Community Center
Please contact Mr. McIntosh to make an appointment at 570‐904‐7792, or call the Lackawanna CountyArea Agency on Aging office at 570‐963‐6740 with any question you may have regarding this worthwhile
service.
Outreach Senior Center Calendar 2017
Lackawanna County Area Agency On Aging Announces Assistance With Rebate Forms
Mt. McIntosh is available to provide assistance by appointment. 
---
PENNSYLANIA PROPERTY TAX AND RENT REBATE PROGRAM-PA-1000
We will be doing rent rebates for the next few months. This program runs from approximately mid-February through the month of June. It has been extended to December every year for the past eight years but there is no guarantee of that, so it is good to get your application in the mail before the end of June.
In order to file the application for rent rebate you must have your rent certificate filled out by your landlord. If, for some reason, the landlord refuses to fill out the application, we need to file an affidavit telling the Department of Revenue why you think the landlord refused. Your signature on the affidavit has to be notarized. In addition tothe certificate, you need proof of all income from 2015. This includes social security, wages, Railroad retirement, dividends, interest, lottery winnings and so on. We cannot do our portion of the application without this information.
For homeowners, instead of the rent certificate you will need copies of paid property tax receipts for the tax year 2015. Your taxes must be paid up to date in order to file for a rebate. In addition, you will need all of the same income documents as previously described.
Other requirements for filing for rebates in this program are:
65 or older on December 31, 2015 or

Married to someone 65 or older on December 31, 2015 or

A widow or widower during all or part of 2015 and were age 50 or older on Dec 31, 2015 or

Permanently disabled receiving SSI payments.
Income requirements are:
Renters $15,000 or less with only 50% of Social Security or Railroad retirement income counted

Homeowners $35,000 or less per year

The income amounts are for household annual income
---
Brochures
Quality of Life | Range of Services |Stopping Elder Abuse | Financial Help
CDSMP Registration Lackawanna VAC (5.18.17 to 7.6.17)
---
Agencies
Lackawanna County Aging Waiver Service Coordination Agencies
Service Coordination Agencies care-manage services for Aging Waiver participants. The Waiver Program offers individuals age 60 and older, a choice of community-based services asan alternative to Nursing Home placement.
To apply for the Aging Waiver program, call the Waiver Enrollment Agency, Maximus, at 1-877-550-4227 or fill out an online application at http://www.PAIEB.com.
LIFE Geisinger provides additional independence for older individuals
and their caregivers.
Apprise office at the Voluntary Action Center
APPRISE is the State Health Insurance Assistance Program (SHIP) for Pennsylvanians on Medicare. The Pennsylvania Department of Aging created APPRISE to help older Pennsylvanians understand their health insurance options under Medicare and make sound decisions about what is best for them.
Pennsylvania Health Law Project (PHLP)
PHLP is a nationally recognized expert and consultant on access to health care for low-income consumers, the elderly, and persons with disabilities. For more than two decades, PHLP has engaged in direct advocacy on behalf of individual consumers while working on the kinds of health policy changes that promise the most to the Pennsylvanians in greatest need.
---
Forms & Documentation
FBI Background Check Transmittal Form
Administrative Contacts
Jason Kavulich, Director
Phone: 570-963-6740 | Fax: 570-963-6401
Email: [email protected]
Additional information
Location
Area Agency on Aging
123 Wyoming Ave., Floor 4
Scranton, PA 18503
66,101 total views, 2 views today