---
The office of the District Court Administrator was established in Lackawanna County to reduce the burden of administrative duties for the Judges of the Courts of Common Pleas. The responsibility of the District Court Administrator is to manage the non-judicial functions of the court. Judges are ultimately responsible for effective court management; however, the complexity of the modern court requires the delegation of administrative functions and responsibilities to the District Court Administrator. The District Court Administrator serves as an appointee of the entire court but is subject to the supervision and direction of the President Judge. The District Court Administrator must practice extensive managerial and administrative skills in order to serve effectively as the managerial arm of the court, and by doing so, increases the time that judges can spend in adjudication.
The Court Administrator's Office advises and assists the President Judge of the Common Pleas Courts with management and administration of the courts. The Administrator's Office is also responsible to the other eight Common Pleas Court judges, assuring that the Court staff carries out the specialized duties which are assigned to them. The Court Administrator's Office is the administrative arm of the Court and is responsible for all support functions necessary to maintain the efficient and effective operation of both the Common Pleas Court and the Minor Judiciary. Responsibilities of this Office include, but are not limited to, juror usage, budget and fiscal operations, personnel, planning, scheduling court proceedings, information systems development, case flow management, and public information. The Lackawanna County Court Administrator's office administers and supervises the Offices of the Magisterial District Judges, Central Court, Adult Probation, Juvenile Probation, and Domestic Relations in addition to the court reporters, law library and contract foreign language and sign language interpreters. The office works very closely with the Department of Children and Youth Services in all court related matters affecting the family. The Court Administrator is also responsible for overall personnel management and labor relations for the judicial branch.
The Office applies all of its skills and resources to the achievement of departmental goals as defined by law, and in accordance with policy established by the Court. It involves a close working, cooperative relationship, not only between the Court Administrator and Court-supervised departments, but with those County agencies which provide services to the Court, and other County agencies as well.
For more information and answers regarding State Courts, select this link www.pacourts.us or ujsportal.pacourts.us to access the Pennsylvania Unified Judicial System websites.
 Office Hours 9:00 A.M. through 4:00 P.M. Monday through Friday
---
Information
---

45th Judicial District Language Access Plan

Interpreter Request / Waiver Forms

Language Access Brochure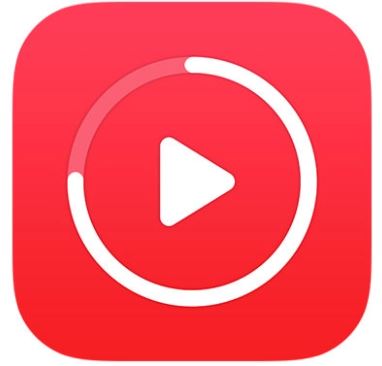 Language Access Brochure Video

 Language Access Plan Grievance Procedure and Form

 Language Access Plan Grievance Procedure and Form – SPANISH

 Magisterial District Judge Reestablishment Program

Notice of Language Rights
---
Court Policies and Procedures
---

 Code of Conduct for the United Judicial System

 Entire Americans With Disabilities Act procedures and forms for Lackawanna County

 Lackawanna County Courts Personnel Policy Manual

 Lackawanna County Local Orphans' Court Rules

 Organizational Chart

 Rules of Civil Procedure

 Rules of Criminal Procedure
→

 Local Rule of Criminal Procedure, PACFile
→

 Local Rule of Juvenile Procedure, PACFile

 Rule of Judicial Administration Regarding the Public Access Policy of the Unified Judicial System
---
Forms 
---

 Affadavit of Rights

 Guilty Plea Colloquy

 Petition For Name Change

 Pleas of Guilty before Issuing Authority

 Praecipe to Enter Appearance

 Request for Continuance of Preliminary Hearing

 Request for Transcript Form

 Waiver of Counsel

 Waiver of Physical Appearance and Consent to Audio-Video Proceedings

 Waiver of Physical Appearance and Consent to Proceed Using Two-Way Simultaneous Audio-Telephonic / Visual Communication

 Waiver of Preliminary Hearing
---
Forms – Spanish
---

 Affidavit of Rights – Spanish

 Bail Bond – Spanish

 Continuance Form – Spanish

 Fines and Costs – Spanish

 Notice of Pre-Trial Conference – Spanish

 Public Defender Application – Spanish

 Waiver of Preliminary Hearing – Spanish

 Waiver of Counsel – Spanish
---
Location 
---
Lackawanna County Courthouse
200 N. Washington Avenue, 1st floor
Scranton, PA 18503
---
Civil and Criminal Court Cases:
---
Lackawanna County Courthouse
200 North Washington Avenue
Scranton, Pennsylvania 18503
Phone: (570) 963-6773
FAX: (570) 963-6477
---
Family and Orphans' Court Cases:
---
Family Court Center
123 Wyoming Avenue, First Floor
Scranton, PA 18503
Phone: (570) 963-5692
FAX: (570) 963-5693
---
Central Court:
---
Lackawanna County Criminal Justice Center
1360 Wyoming Avenue
Scranton, PA 18509
Phone 570-963-6436
Fax 570-963-6376
---
Administrative Contacts
---
Frank Castellano, Esquire
Court Administrator
Phone: 570-963-6773 Ext: 7125
Fax: 570-963-6477
E-mail: [email protected]
Stacey Harris, Esq
Deputy Court Administrator
Phone: 570-963-6773 Ext: 6833
Fax: 570-963-6477
E-mail: [email protected]
Claire Czaykowski, Esquire
Family Court Administrator
Phone: 570-963-6773 Ext: 7123
Fax: 570-963-6477
E-mail: [email protected]
Julie Zaleski, Esq.
Special Courts Administrator
Phone: 570-963-6773 Ext: 7126
Fax: 570-963-6477
E-mail: [email protected]
94,585 total views, 1 views today