---
Welcome to Lackawanna County's Environmental Office! This department is dedicated to educating residents, municipalities, businesses, schools and institutions of Lackawanna County on environmental issues. This department offers a variety of services at no cost including presentations and workshops on recycling, recycling program set up, environmental shopping, green cleaning, waste audits, water pollution and water conservation. See below for more information on what this department can do for you.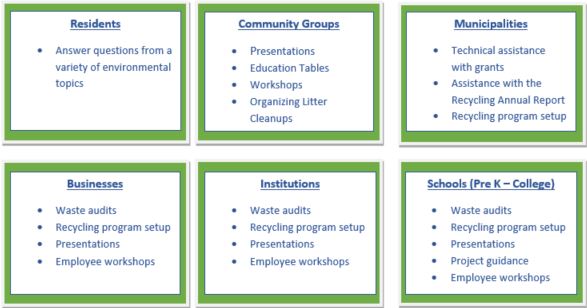 ---
What is Sustainability?
 
Sustainability is a Goal for the Future World Community of Earth.
 
A sustainable society understands that the Earth has a limited amount of natural resources.   As responsible residents of a sustainable environment we seek to develop lifestyles and perhaps change habits.
 
Protect the air we breathe by limiting our carbon emissions.  Easy examples to try to adopt:  don't idle your car; unplug electronic chargers; don't burn trash.
Keep our water clean by not dumping anything that does not belong in streams; avoid littering, and be mindful of what goes down the drain.
Reduce the use of water in kitchens, bathrooms and yards.
Save our natural resources by reducing what we purchase and throwaway.
Reuse items whenever possible and reject specialty items that are single use.
---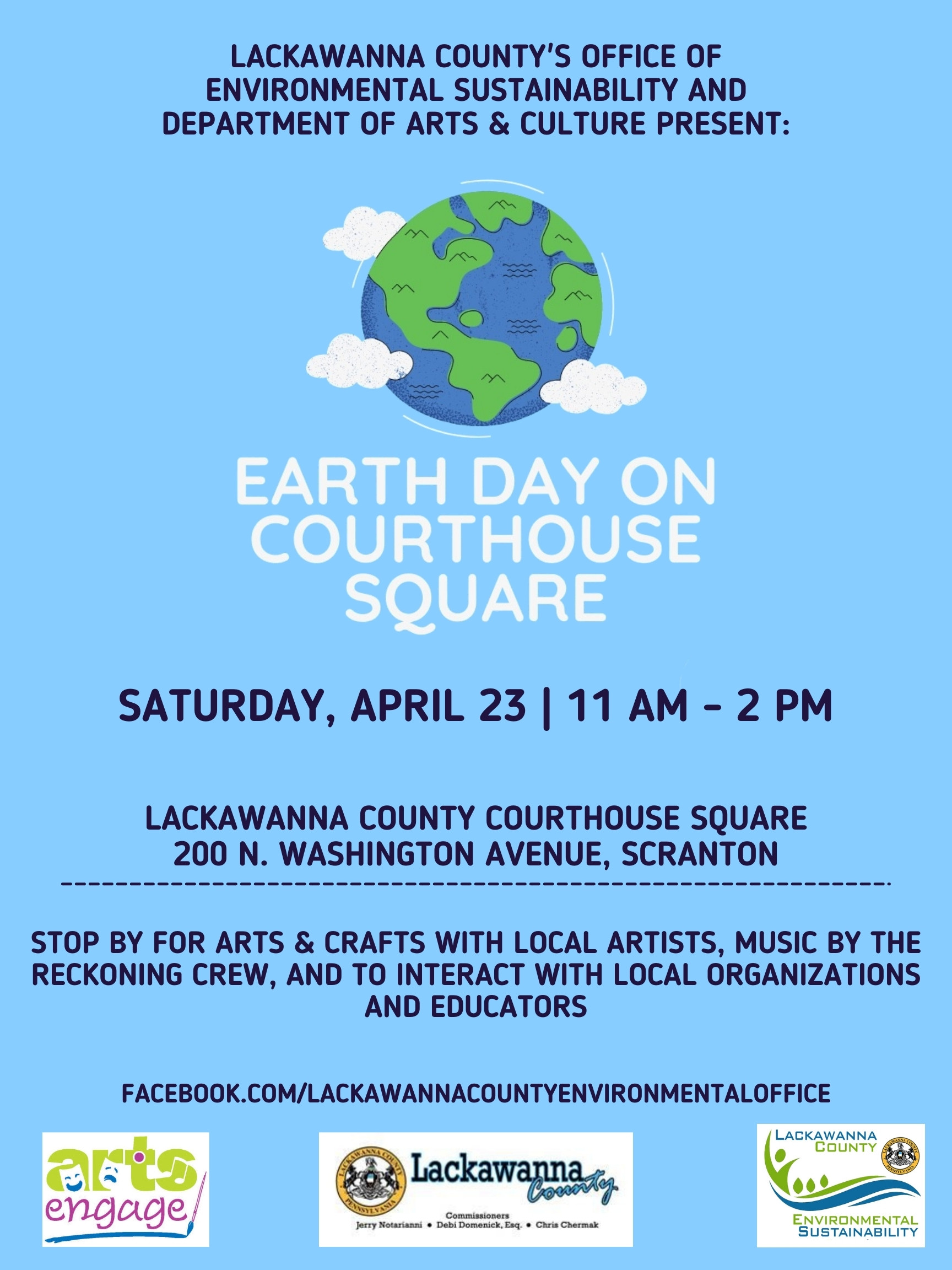 ---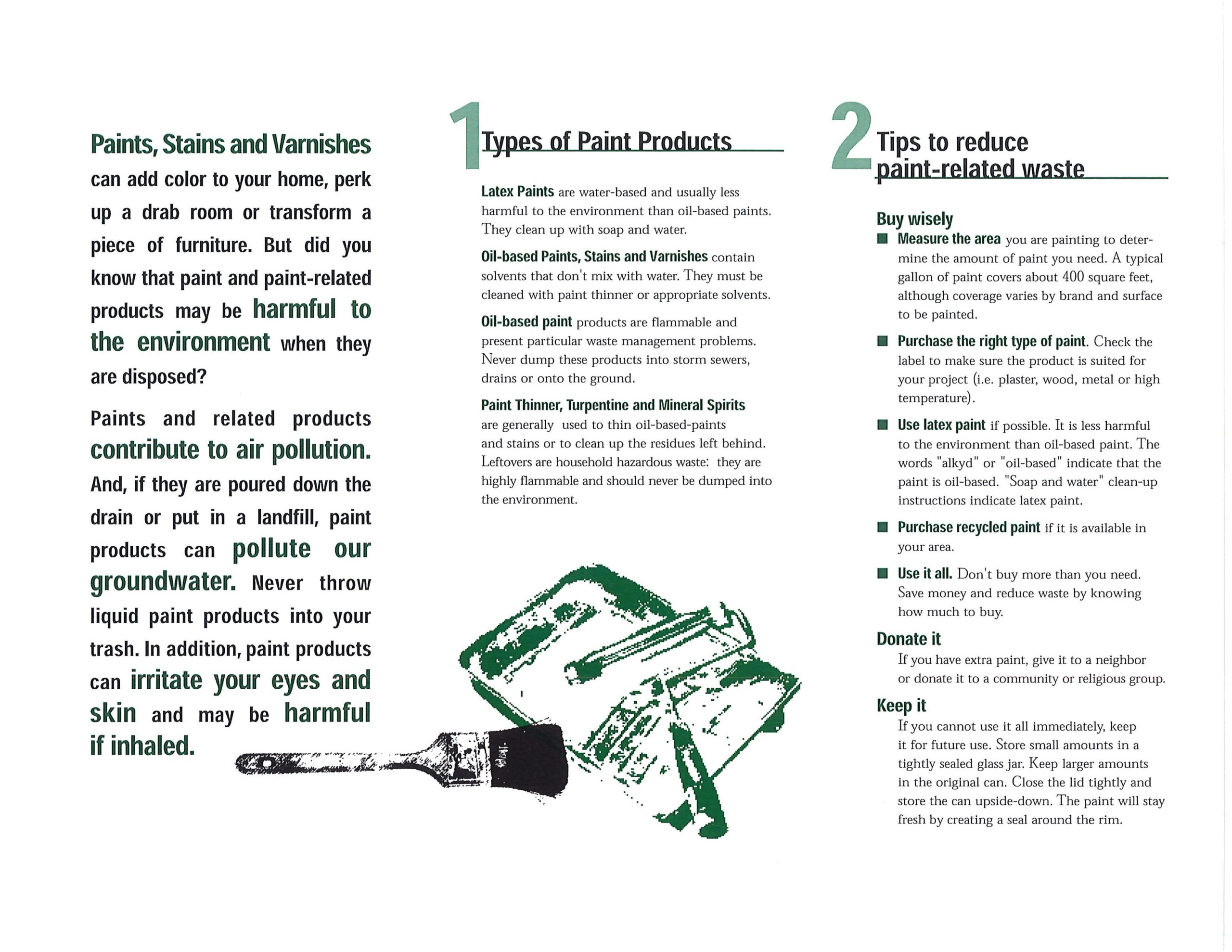 ---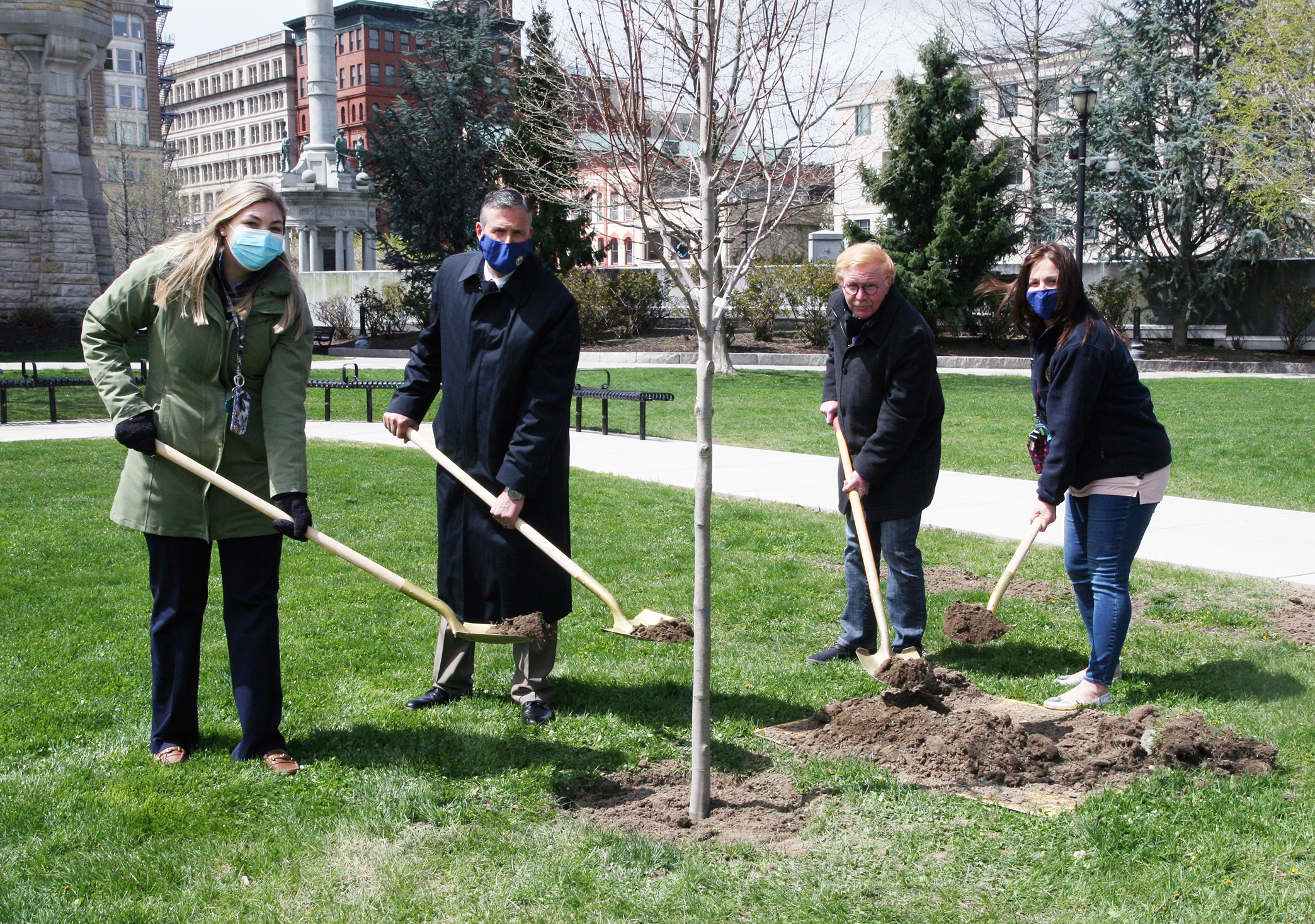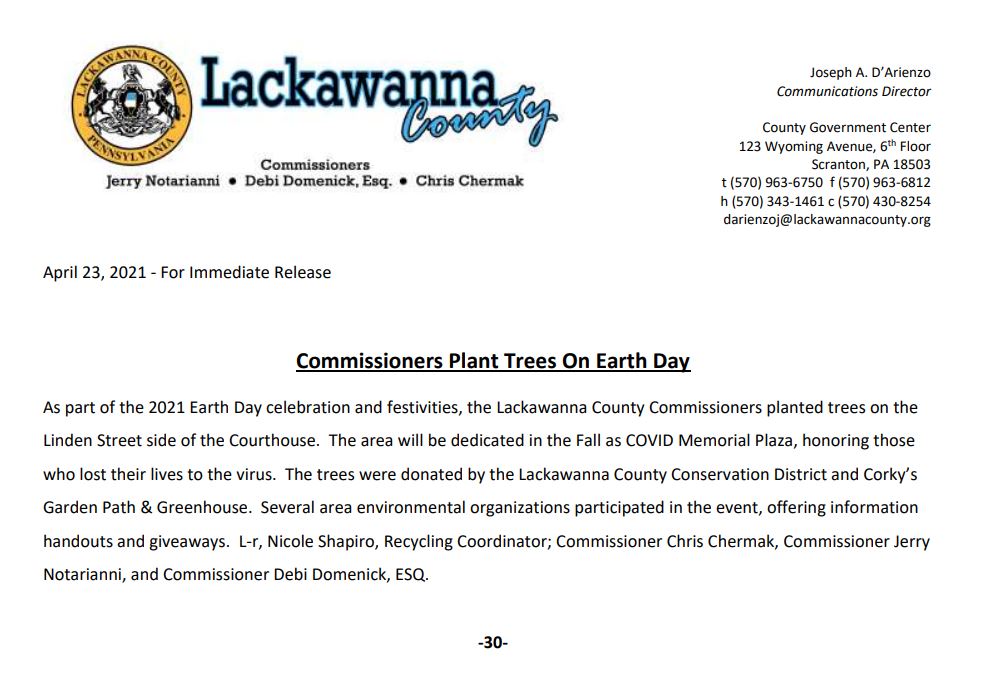 ---
How to Recycle Brochure – English
---
Starting on July 20th, 2020, Lackawanna Recycling Center, Inc. will accept leaves and grass in biodegradable brown yard waste bags for a 2 month trial period. NO stones, dirt, or wood waste of any kind can go in these bags. If trash or other contamination is found during this trial period, brown yard waste bags will no longer be allowed.
---
The Current State of Recycling in Pennsylvania
---
Administrative Contacts
---
Nicole Shapiro
Recycling Manager / Coordinator
Phone: 570-963-2017 ext. 1
Fax: 570-963-2005
Email: [email protected]
---
Location
---
Lackawanna County Government Center
123 Wyoming Ave., Floor 5
Scranton, PA 18503
---
Find us on Facebook   

---
17,768 total views, 1 views today