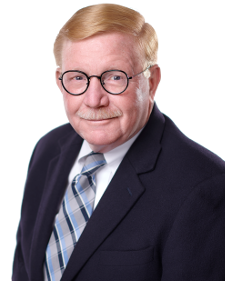 Commissioner Jerry Notarianni was born and raised in Scranton and The Electric City is where he and his wife Susan raised two children; their daughter Lara, a DeSales University graduate and aspiring actress living in Manhattan; and their son Fran, who graduated from Gettysburg College and Temple University Beasley School of Law.
After graduating from Scranton Central High School and attending Wilkes College, Jerry became the sole proprietor of his family's business, AIT Auto Parts in Scranton, where he learned the value of hard work and respect for both his employees and customers.
With his extensive professional experience in the private and public sectors, Jerry wants to bring real economic development and growth to Lackawanna County by helping to create good jobs with life sustaining wages for working families, so everyone has a greater opportunity to live, work and prosper here in Lackawanna County.
Jerry has also earned a reputation for honesty and integrity in his many years as a public servant. His extensive knowledge of the innerworkings of government have provided him with a keen understanding of how it should work for people. He firmly believes that elected officials must work together to accomplish good things for others, especially those in need. His strong desire is to oversee a more efficient, solid, and transparent governance for all residents.
3,295 total views, 2 views today