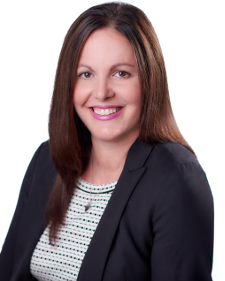 Attorney Debi Domenick is a proud lifelong Lackawanna County resident. A graduate of Dunmore High School and The University of Scranton, she always wanted to be a lawyer and graduated among the top 15% from The Dickinson School of Law of the Pennsylvania State University. After gaining great experience clerking for U.S. District Judge Thomas I. Vanaskie and practicing civil litigation with the O'Donnell Law Offices, she established her own law firm, Domenick Law, in 2011.
In addition to managing her law firm, she has also served as an Assistant Public Defender for Lackawanna County, committing to the loftiest ideas of the American legal system – providing a defense to clients who could not otherwise afford it. She has been a fierce advocate for countless people and the struggles they endure, including an up-close view of the opioid crisis.
Debi's decision to run for public office stems not only from her role as an advocate for the people she represents but also as a mother to her three-year-old son, Dylan. She is running to make Lackawanna County a better place to live for her son and for everyone else who lives here.
Her desire to help others and compassion for the community have inspired her to become well-versed on policy and county business. Along with fighting for opioid and prison reform, Debi is proudly carrying the torch for area women who view her as an agent of change.v
4,340 total views, 1 views today