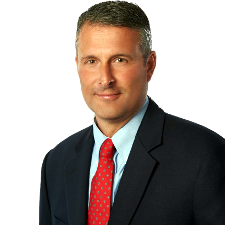 Commissioner Chris Chermak was born in Clarks Summit and resides in Dalton with his wife, Kasey. They are the proud parents of two daughters, Christina and Emily, and two sons, Colin and Michael, and the proud grandparents of a grandson, Aidan.
A graduate of Abington Heights High School, Chris is the General Manager of Joseph Chermak. Inc., Suzuki Saab in Clarks Summit.
Chris is very active in the community and is a member of the Clarks Summit Fire Company (1978-1990 and 2000-present). He has been a First Responder since 1978 and is also a National Ski Patrol Member at Elk Mountain since 1996; a BLS & CPR Instructor for the American Heart Association since 1996; a member of the security team at St. Benedict's Country Bazaar since 1999; an EMS Volunteer for the Steamtown Marathon since 1997; and a past member of the Clarks Summit Planning Commission.
5,676 total views, 3 views today