Business Advantage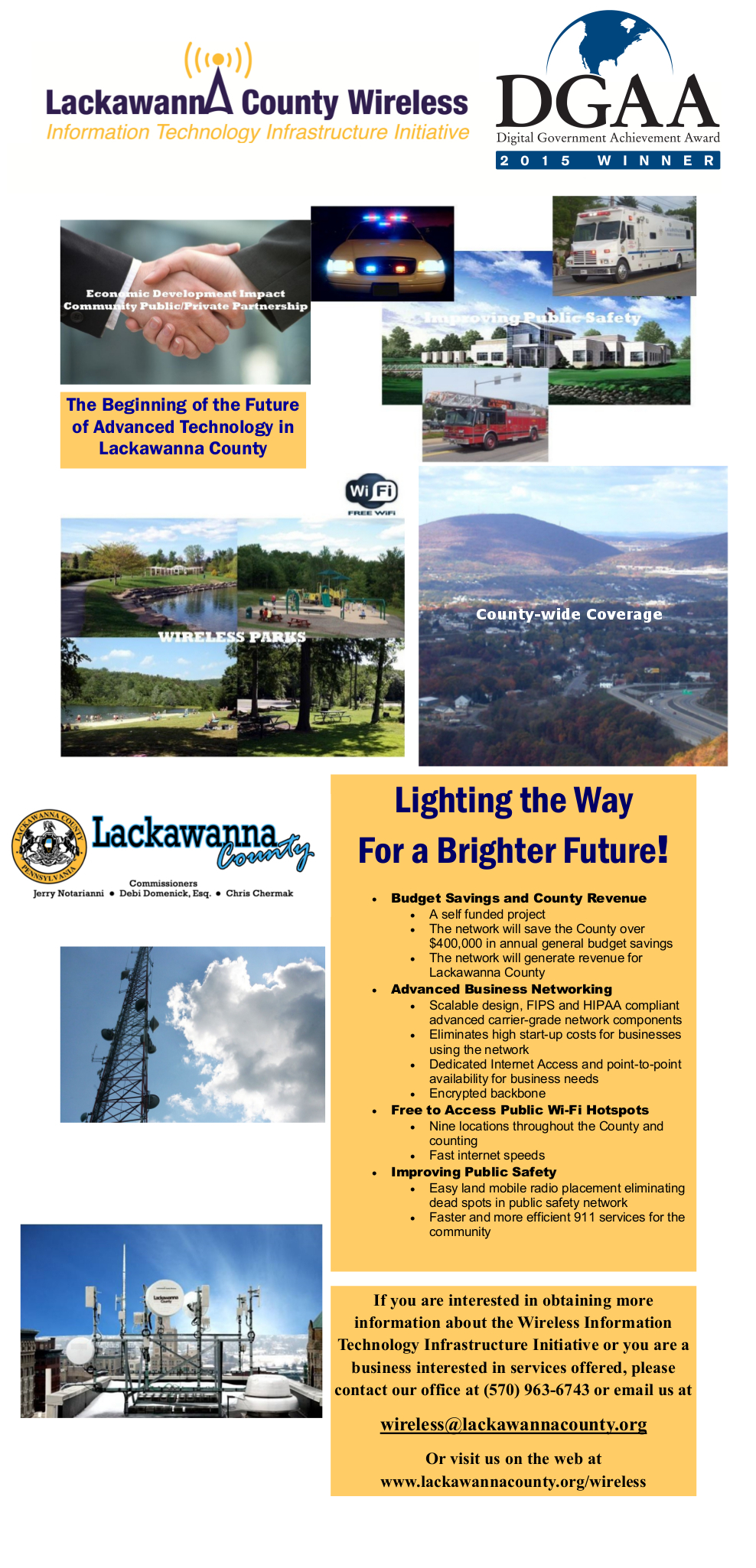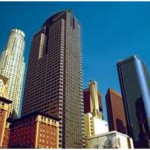 In today's high-tech world, businesses demand sustainable, reliable, and redundant high-bandwidth data pipelines to survive. The Lackawanna County Wireless Information Technology Infrastructure Initiative has the power and flexibility to position businesses with the data and telecommunication networks that they require to operate in Lackawanna County.

Your Network, Your Way
Every business has different needs; the Wireless Information Technology Infrastructure Initiative will fulfill those needs.
Businesses will have their own private network (VLAN).
Synchronous bandwidth pipelines for Point-to-Point connections provide high bandwidth data connections for your remote datacenter or backup center.
Internet bandwidth for your business.
Business traffic prioritized across the network.
Fully encrypted network core at AES 256 offers customers a HIPAA and FIPS compliant network.
Last mile applications available for your business, including remote video surveillance.

Performance Exceeds Expectation
The expectation for high reliability is fulfilled with five-nines engineering riding on a multipath ring, self-healing licensed microwave backbone – built with Ceragon IP20 licensed microwave radios.
The key to the technology, which is also the key to the business plan, was the implementation of MPLS over Wireless. This technology enables diverse and even mission-critical users, public safety, government, corporate, education and Internet Service Providers to use the same network without interference – reducing every user's cost while providing superior service. This is a very Smart Network.
This technology also features prioritization, encryption, QoS, VLAN, TDM, SCADA, VOIP, Wi-Fi and VPLS designed to enable Carrier Ethernet transformation data across the service access network via Alcatel Lucent 7210 SAS network switches. In short, the Lackawanna County Wireless network delivers fiber quality performance far below the cost and far beyond the physical limits of fiber cable. Last Mile connections utilize Radwin point-to-point and point-to-multipoint radios in non-licensed spectrum and provide service in a short amount of time from the day it is ordered for VLAN or business class broadband. The Radwin system made channel management efficient as the software based radio gear can be tuned to available spectrum between 4.9-6.0 GHz.
If you are a business interested in becoming a customer? Contact our Wireless Initiative team directly:


Lackawanna County Wireless Terms of Service
3,254 total views, 1 views today