---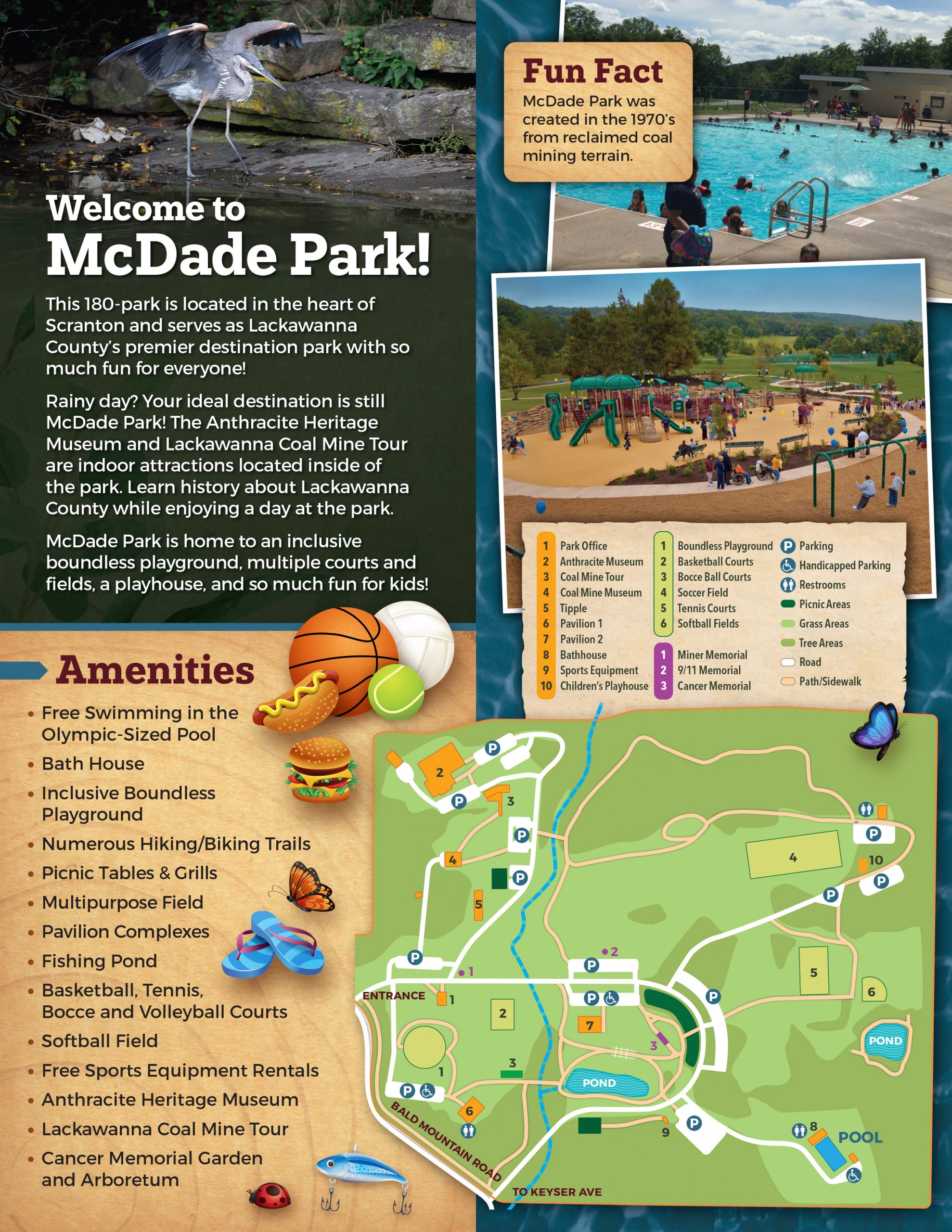 ---
Lackawanna County Commissioners Bike Safety Fair Set For May 14th at McDade Park
As "Old Man Winter" slowly leaves the area, two old friends have returned – Bike Season and the Lackawanna County Commissioners Bike Safety Fair.
On Saturday, May 14, the Lackawanna County Commissioners Jerry Notarianni, Debi Domenick, Esq., and Chris Chermak are hosting the eight annual bike safety fair and helmet giveaway at McDade Park, Scranton, from 11 AM to 2 PM.
Two hundred helmets will be given away free-of-charge to the youngsters who attend.   Bike safety talks will be done by local police officials.
Geisinger is the presenting sponsor.  Other sponsors are: Anthracite Bicycle Coalition and Schiff's Restaurant Service.
It is vitally important for: bicycles to be in tip-top shape; children to have the proper equipment; and drivers and youth to know the rules of biking and the road.
In that vein, to receive a helmet all youngsters will be required to attend a brief bike safety talk.  When the presentation is complete, the children will be able to pick-up a helmet.
There will be several fun activities, and hot dogs will be served, compliments of Schiff's Restaurant Service.
For further information, contact The Commissioners Office, at 570-963-6800.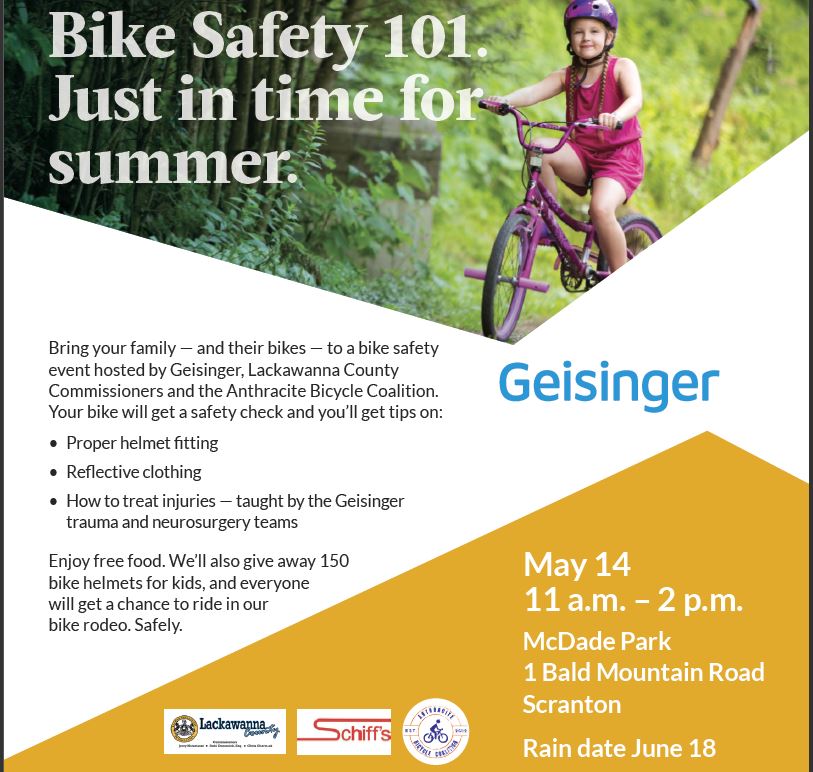 ---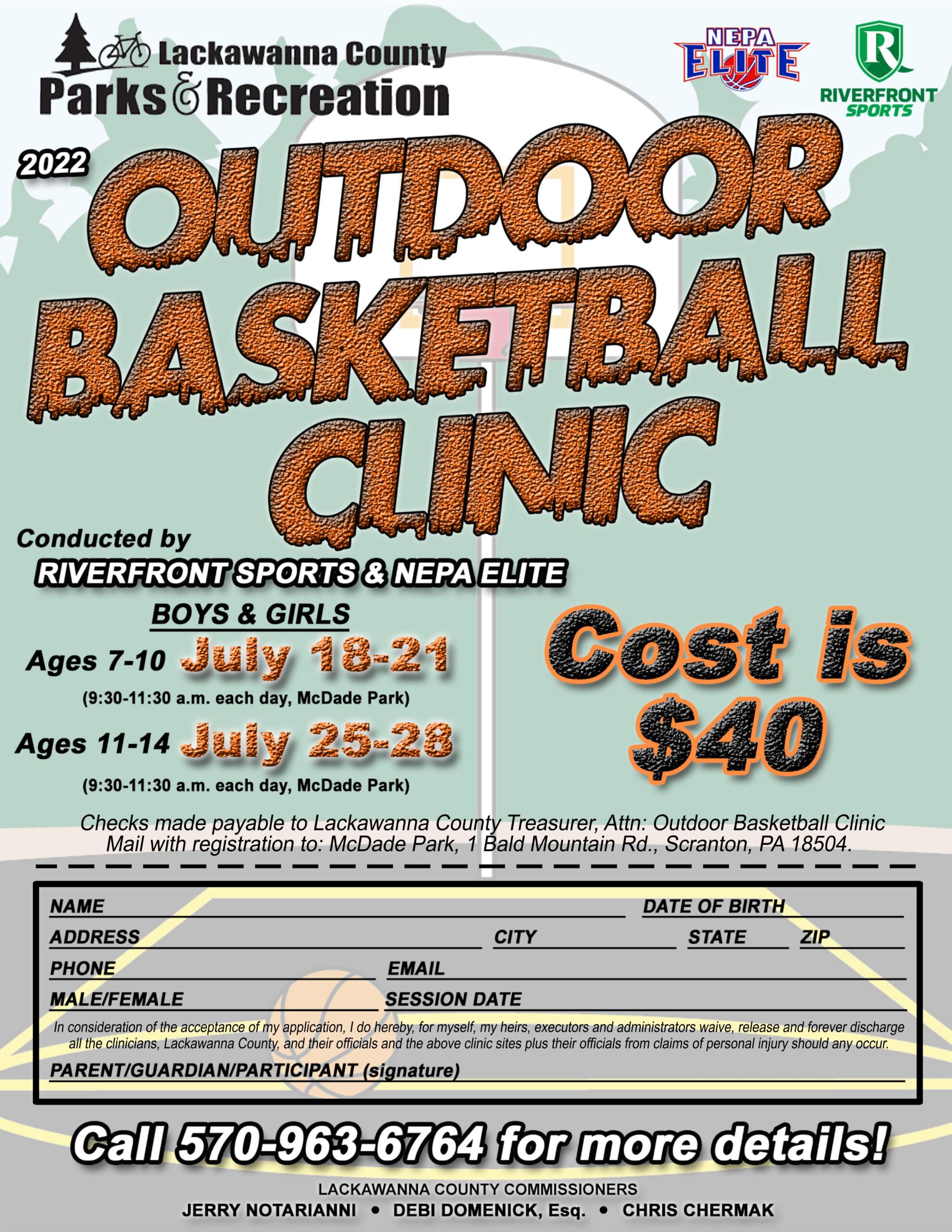 ---
Coal Mine Tour Opening on April 1st
A slice of local history is back again for the season.
The Lackawanna Coal Mine at McDade Park is back open for business, beginning April 1st.
The award-winning tourist attraction will be open every Friday, Saturday, Sunday, and Monday.
The mine's hours will be 10 AM – 4 PM. The last tour begins at 2:45 PM.
For information and / or prices, contact the Park's office at 570-963-6764.
---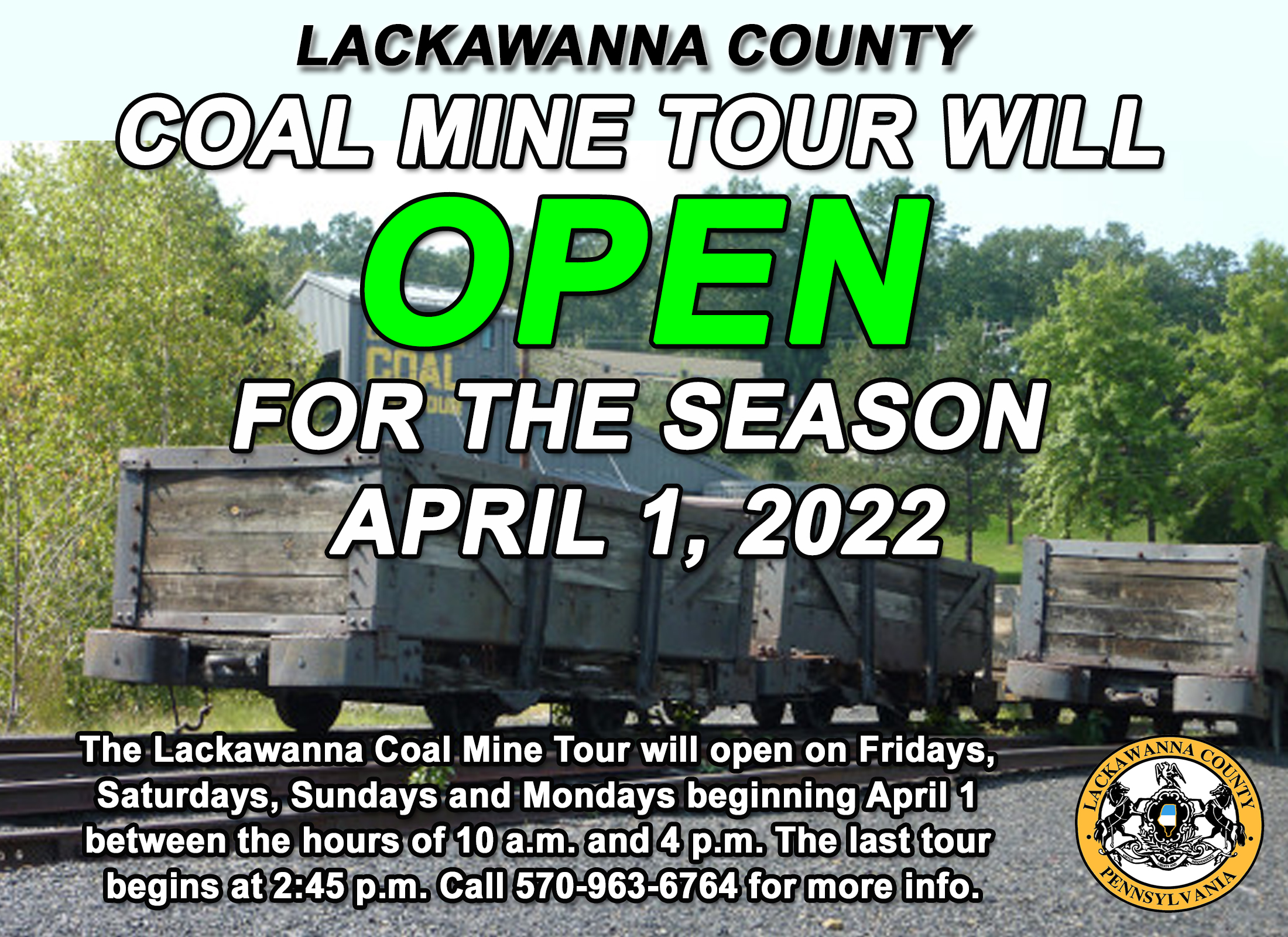 ---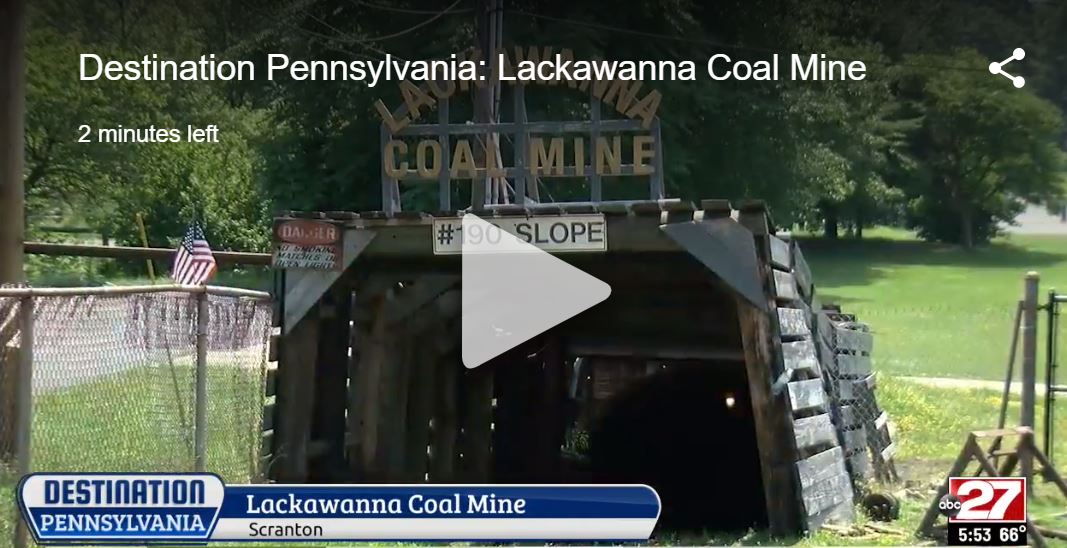 Destination Pennsylvania: Lackawanna Coal Mine
---
---
---
Abington Heights Honor Society Students Conduct Service Project At McDade Park
Fossil Boulders Now on Display at McDade Park
---
Parks & Recreation | Aylesworth Park | Merli-Sarnoski Park | Covington Park
McDade Park, created in the 1970s from reclaimed coal mining terrain, is now Lackawanna County's premier destination park with the addition in 2009 of the Boundless Playground. The playground is a large inclusive play structure that serves children of all abilities and needs.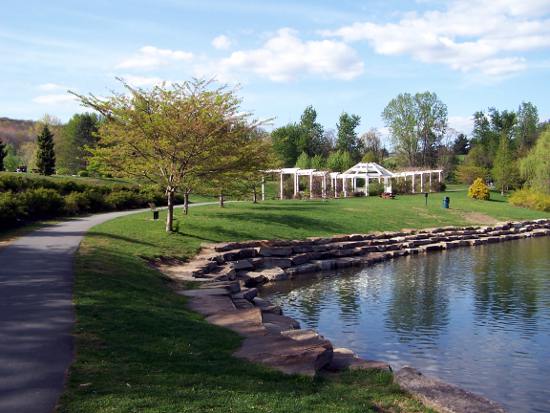 The centerpiece of the Boundless Playground is an apparatus full of swings, slides, places to twirl, games to explore and areas to climb. The main structure is surrounded by an outer path that includes a butterfly garden, wind chime area, sand and water tables, and an old-fashioned bench swing. Autistic children have two "quite" areas designed with them in mind. Slides and swings are accessible to children in wheelchairs. The playground is surrounded by a special rubber safety surface to cushion falls.
The Boundless Playground is only one of the many amenities available to families at the 180-acre McDade Park.
Other features include:
An Olympic-sized swimming pool with bath house
Children's fishing pond stocked several times a year
Basketball and Tennis courts
Softball field
Two pavilions
Outdoor picnic areas with charcoal grills
Almost 2-mile cross country running course and hiking trail system
Lackawanna Coal Mine Tour Complex with concession stand and gift shop
Pennsylvania Anthracite Heritage Museum and gift shop
Cancer Memorial Garden and arboretum
Bocce courts
Multipurpose field for soccer and lacrosse
Free sports equipment rentals
Large, open fields for Frisbee in the summer and cross country skiing in the winter
---
Directions:
---
McDade Park is easily accessible from both Interstate 81 and the Northeast Extension of the Pennsylvania Turnpike. From I81, take Exit 191B and follow the North Scranton Expressway to the Keyser Avenue Exit. Follow the signs for the Lackawanna Coal Mine and Anthracite Heritage Museum to the park entrance at Keyser Avenue and Bald Mountain Road. From the Turnpike, take the Old Forge/Taylor Exit and turn left onto Davis Street. Turn right at the light onto Keyser Avenue and follow for approximately 2 miles to the park entrance.
---
Programs:
---
The Lackawanna County Parks and Recreation Department offers a wide range of low-cost sports clinics for children and adults throughout the year. In addition, the department offers various events including children's fishing derbies, golf tournaments, bocce tournaments and cross country races. Check the Home page and the Sports section of ww2.lackawannacounty.org for current offerings or call the Parks and Recreation Department at 570-963-6764.
---
Pavilion Rentals:
---
To reserve a pavilion, contact the Parks and Recreation Department at 570-963-6764. 

 McDade Park Brochure
---
Park & Recreation Fee Schedule
---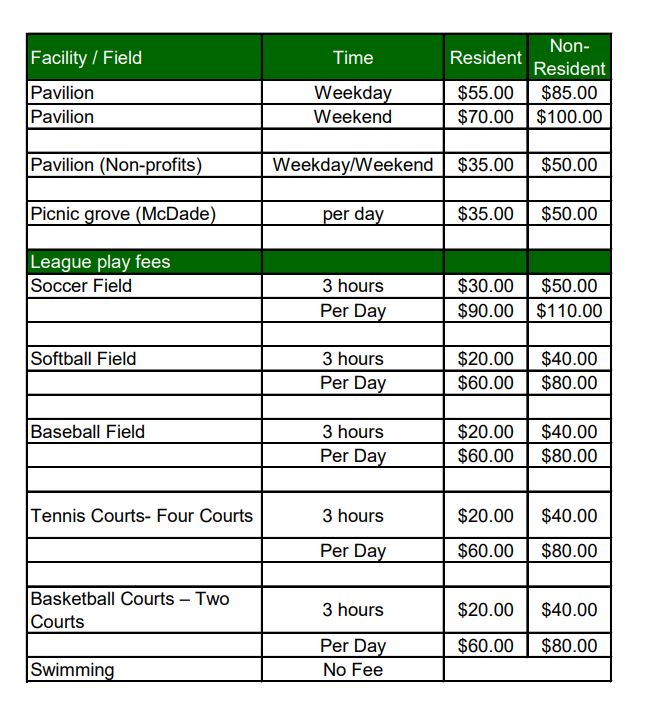 ---
Administrative Contacts
---
Art Moran, Deputy Director
Phone: 570-963-6764 x 3134
Fax: 570-963-6351
E-mail: [email protected]
Bob Noone
Phone: 570-963-6764 x 3132
Fax: 570-963-6351
E-mail: [email protected]
Karen Gerrity
Phone: 570-963-6764 x 3131
Fax: 570-963-6351
E-mail: [email protected]
---
40,624 total views, 2 views today